Is the generational gap a hurdle in unifying the Korean peninsula?
This post is also available in: Spanish, German, Portuguese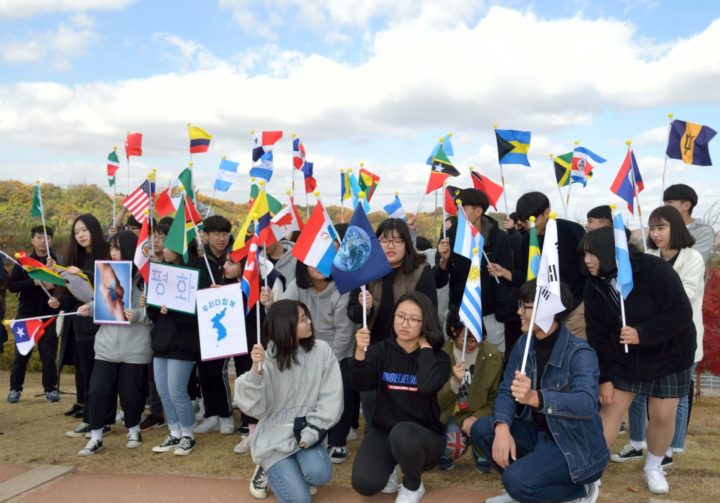 as reported by Bereket Alemayehu
Just last week, we had an online global seminar on the peaceful reunification of the Korean peninsula organized by People for Successful Corea Reunification (PSCORE), an organization in special consultative status with the UN Economic and Social Council since 2012. It advocates internationally and domestically a vision to raise awareness about North Korean human rights while providing education and tutoring programs.
As a foreigner participant in the seminar and, living for the last six years in the Southern part of the peninsula myself, I frequently have quite similar issues as many people do with regards to ending the longest war, a peace agreement between the two countries. One of the biggest worries of the peace processes and unification is a generational gap between the generation who suffered a lot due to the consequences of the worst war which involved the United Nations command (in which my country Ethiopia had sent soldiers, and regarded after the Second World War and conflicts and the post-war) and the millennia generations that do not show that much interest in reunification. For that reason, many people really blame the dark propaganda waged for the last 70 years between the countries and allies. The North Korean regimes have been provocative and has nuclear ambitions.
Consequently, the reunification process has been a long way forward and would be affected by the generational gap. As it was pointed out by PSCORE's President Kim, Tae-Hoon, "Reunification can't be achieved overnight, and many supports that a progressive unification through interpersonal communication is better than rushed."
As one of the presenters, Professor Oh Joon, has emphasized the importance of building awareness to narrowing the same generational gap in advocating to the young Korean generation.  The former Korean ambassador to the UN, Professor Oh Joon has raised three concerns on the reunification matters– the North Korean nuclear issue, the need to restore trust and national identity, and the necessity of reunification which is a direct implication of a generational gap as he said: "… you can see in the results of the poll, there are always much older people who think we should have unification eventually and younger people who don't necessarily share that kind of view."
The seminar was quite successful in bringing to the common ground young reunification aspirants from the peninsula and adherents from China, the USA, Russia, Japan, and Germany. Personally, I have observed the speeches delivered by aspirants and adherents of the reunification as a positive impact towards empowering the Korean peninsula reunification plan in the next 25 years, which was projected by the current president Moon Jae-in's administration till 2045 along with the peace economy.