Biden Takes Lead in Georgia & Pennsylvania, Moving Him Closer to Presidency
This post is also available in: Spanish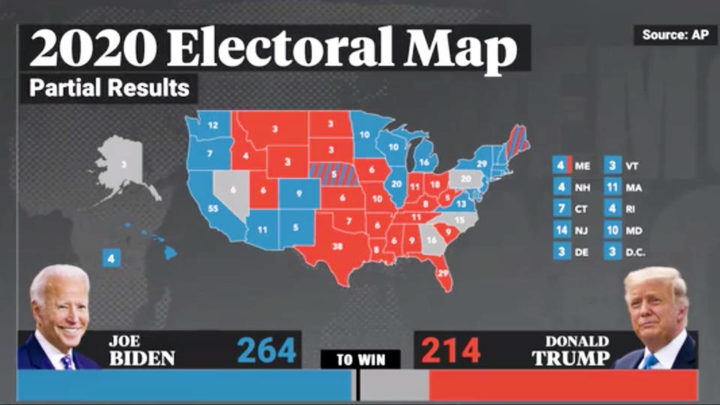 Democratic presidential nominee Joe Biden has taken a roughly 900-vote lead in Georgia and 5,500-vote lead in Pennsylvania as mail-in ballots continue to be counted in key battleground states.
According to the Associated Press, which has already called Arizona for Biden, the former vice president has secured 264 electoral votes and needs to win just one of the undecided battleground states to top the needed 270.
Biden is also expanding his lead in Nevada. Biden's lead in the popular vote is now approaching 4 million and is expected to keep growing significantly.