World Must Crunch Not Flatten the Pandemic Curve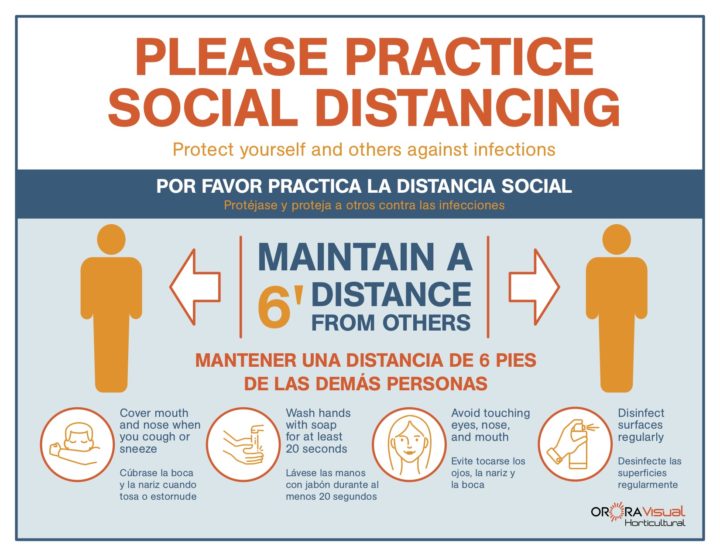 Covid Naysayers V. Saners
By: Jerome Irwin
Who are these naysayers & what are they saying?
Call these naysayer's what you will: anarchists, obstructionists, right-wingers, libertarians, pro-lifers, religious fundamentalists, anti-maskers, anti-vaccine proponents, Trump-nutters or government-conspiratorial-flat-earther-global warming-lunar-landing dis-believers of one lunatic persuasion or another. They're the same ones who will argue for the innate freedom of choice in all things that includes the ridiculous right to drive through busy intersections without the impediment of any traffic light controls that unduly limits and restricts their movements.
As the COVID-19 global pandemic intensifies one sees a growing flurry of placards that continue to manifest at anti-COVID restriction protests throughout North America, in such disparate places as: Montreal, Quebec; Toronto, Ontario; Winnipeg, Manitoba; Vancouver. B.C.; Santa Monica, California; Seattle, Washington; Las Vegas, Nevada; Indianapolis, Ohio; Boise, Idaho; Scottsdale, Arizona, and; Dade County, Florida.
At each protest scores of hand-made placards range across a wide spectrum of ideological perspectives. For instance, now that the giant marketing corporation WallMart now requires all customers entering their stores to wear masks, protestors, now parade before its entrance with placards of those who object, "I will not be masked, tested or tracked". While placards in other places in North America declare "Forcing Me to Wear a Mask is part of a Global Conspiracy Funded by Bill Gates". Still other hand made placards put forth the argument, "My Body, My Choice, My Immune System!", as other Flag-waving protestors demonstrate against anything to do with big government, while commonly holding aloft signs that variously beg: "Protect Our Children"; "We the People Will Not Submit to Tyranny"; "Let Me Breathe Freely in the Land of the Free & Home of the Brave". Other citizens, more concerned about issues of free speech and religious freedom than contributing to the massive COVID-19 infections and its mounting daily body counts, otherwise display signs on their makeshift masks that variously declare "Slaves Wear Masks", "Obey! Conform!" or boldly defy, "#Muzzle Me Not"; "My Choice Not Yours!"; "Hugs Over Masks!"; This is a Mind Control Device!"; "It's All About Mind Control Not Health!"; "Fear is the Real Virus!"; "I Will Not Wear Someone Else's Fears", and; "No Vaccines! No WHO Controls!", while single-minded Free School advocates display their own signs that demand, "Open Schools! No Restrictions!" No Mask for Our Kids! No Social Distancing!" In Florida, one anti-mask restaurant owner even proudly declared she would not require customers to wear a mask, even as Florida's officials were reporting more than 15,000 new COVID cases in just 24 hours.
The hope is that saner heads will prevail
Yet many more others are doing exactly what must be done to absolutely crush the pandemic curve: wearing a protective face mask; washing  hands repeatedly ; maintaining safe social distancing around others; limiting exposure as much as possible to any large social gathering,; maintaining a diet of healthy anti-COVID-19 foods.
Saner heads among Canadians and U.S. governments and private corporate interests. They are implementing infections disease experts directives so we can crush the curve if everybody complies.
Canadian government officials and corporations in Quebec also have aggressively taking their own steps in this direction. essentially saying to the naysayer's, "We'll be happy to debated the efficacy of wearing a mask with you once the pandemic is over. But, in the meantime, as of July 18th, PPE masks in Quebec are now mandatory in all indoor public spaces within the province."   And no wiggle room in Toronto, Ontario either where a bylaw has now been passed that requires everyone to wear masks in all public places and on public transit. There is not request, not advise, not recommend a PPE mask be worn in every enclosed, indoor public space,. It is considered simply a MUST .
By contrast, B.C.'s provincial health officer Dr. Bonnie Henry, has a more timidly approached to the issue and has yet to mandate the wearing of face masks on all public transport, trains, planes and indoor public spaces. It's done in spite of its province's recent worrisome increase in COVID cases, that could signal what some fear could now become one of Canada's new dangerous hot spots.
The corporate and business world are gearing up, as well, on their own to assume their responsibilities in addressing COVID-19. Large and small businesses are more and more posting on their front doors signs that read, "No Mask! No Entry!", while other retail venue's use a spin-off from the old hippy days of the 1960's that declare, "No Shirt! No Shoes! No Mask! No Service."
Among North America's many prominent retail and department stores, COSTCO has mandated wearing face masks while shopping in all their stores. KROGER stores, as of July22nd, will require all customers to wear face masks. RALPH'S stores now require one of its store associates to ask customers not wearing a face mask to return to their cars to find some appropriate type of face covering. As of July 20th, the SIERRA CLUB also requires shoppers to wear face coverings. A store associate will be at every entrance to remind customers of the requirement and if they don't have one they can purchase a mask at their store counter. FRESH MARKETS, since April 14th, requires all customers, as well, to wear protective face masks. Whereas WALL MART, as of July 20th, also requires all shoppers to wear face mask while in all their stores. WHOLE FOODS MARKETS, as well, offers free disposable face masks.
WHOLE FOOD MARKET'S signature Canadian store in West Vancouver, British Columbia, however, that initially had a store associate greet each customer at the front entrance to personally offer the customer a face mask and hand sanitizer has apparently since changed its policy. The store associate that originally stood at the front entrance and offered customers a free face mask, no longer greets the customer at the front entrance and the free face masks have been removed from the front door to an unspecified place inside the market itself with no signage directing the customer to the face masks or hand sanitizers. Wearing a face mask while in Whole Foods Market is not mandatory, nor are customers who choose not to wear a face mask reminded either by a store associate or periodically by the market's public address system that face masks are required to be worn.
---
Jerome Irwin is a freelance writer and author of "The Wild Gentle Ones; A Turtle Island Odyssey" (www.turtle-island-odyssey.com), a three volume account of his travels as a spiritual sojourner, during the 1960's, 70's & 80's, among Native American & First Nation peoples in North America. It encompasses the Indigenous Spiritual Renaissance & Liberation Movements that emerged throughout North America during the civil rights era. In addition to being a long-time political activist and organizer, Irwin has authored over the years a number of environmental, political, cultural, spiritual articles with special emphasis on Native Americans, First Nations, Australian aboriginals, native peoples of Israel, Gaza, Palestine and Syria and especially Black Americans where Irwin retired as a special education teacher at Dr. Martin Luther King Jr. Secondary where he worked with Black & Brown students from San Francisco's Bayview