Fired Because He Said He Was Gay
This post is also available in: Spanish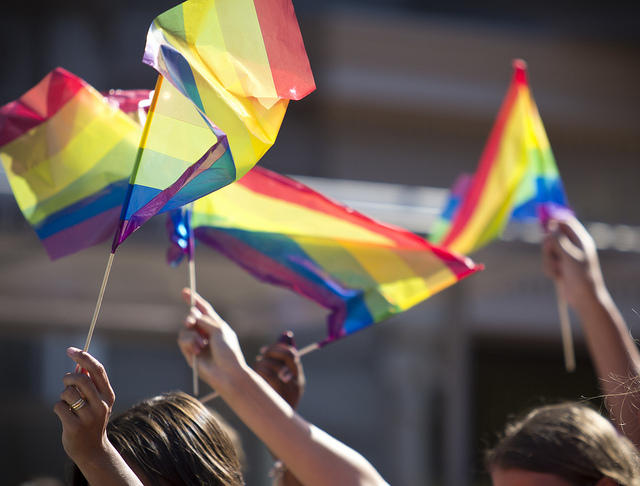 By Jhon Sánchez
I met Donald Zarda when I was working for the law firm of Gregory Antollino in 2010. Donald, a skydiving instructor, was fired because he told one of his students that he was gay. Paraphrasing Gregory Antollino, "To say that you're gay is the same as saying that you're married, that you're single, that you're a veteran."
Zarda v. Altitude Express is one of the three LGTBQ cases that has reache the United States Supreme Court. Today, we are defining whether any person can or cannot share their sexual orientation in the workplace. The other two cases are R.G. & G.R. Harris Funeral Homes V EEOC & Aimee Stephens and Bostock v. Clayton County. In Bostock, George Bostock used to work as a child welfare coordinator until his employer found out that he had joined a gay softball team. The case of Amy Stephens is the first transgender civil rights case before the Supreme Court. Amy was fired from her job of 20 years after disclosing that she was a transgender woman.
Amy Stephens said, "When I was fired, it made me mad, to say the least. I was hurt that I was being treated that way after the commitment and service that I had been providing. And that's when it finally hit home that we weren't treated the same as everybody else, and that it was time that somebody stood up and said enough is enough."
The Trump administration is supporting the doctrine that employers can legally fire their employees because they are gay or transgender, they are joined to activities related to gay people or they even say that they are gay in the workplace. What is the logic to say that we're allowed to have a same-sex marriage if we're not allowed to say that the gender of our husbands or wives?
During an interview in Democracy Now, Chase Strangio, a transgender lawyer working for ACLU, explained that Trump administration's position reinforces sex stereotypes. "So, imagine you go to work, and you're a father, and you say, "I need to leave at 5:00 to care for my kids," and they fire you because they say, "No, men are supposed to be working, and women are supposed to be the primary caretakers of children." That is the world they want. And so, this is really a radical transformation of sex discrimination law that they're asking for," Mr. Strangio said.
Finally, I would like to join to the call made by Laverne Cox, the award-winning transgender actress, who said to , "I would say to everyone out there that you do have the power to make a change in your lives and in our government, but you have to lift your voice. You have to vote. You have to talk to the people in your lives because I think it's a hearts-and-minds conversation, as well as it's a policy conversation."
---
Jhon Sánchez: A native of Colombia, Mr. Sánchez arrived in the United States seeking political asylum. Currently, a New York attorney, he's a JD/MFA graduate. His most recent short stories are Pleasurable Death available on The Meadow, The I-V Therapy Coffee Shop of the 21st Century available on Bewildering Stories and "'My Love, Ana,'—Tommy" available on https://www.fictionontheweb.co.uk/ . On July 1st, The Write Launch released his novelette The DeDramafi, which will be also reprinted by Storylandia in 2021. He was awarded the Horned Dorset Colony for 2018 and the Byrdcliffe Artist Residence Program for 2019.