"Stop the Tears", weekend of action on December 1 – 2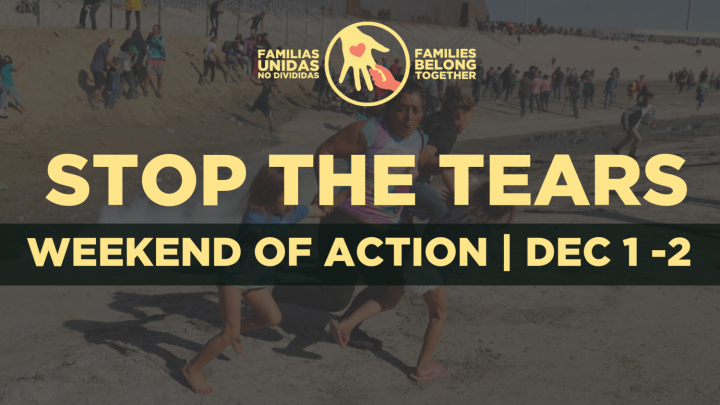 On November 25, 2018, U.S. Border Agents fired tear gas and rubber bullets at a group of immigrants crossing into San Diego from Tijuana, Mexico, including young children. These policies are cruel and unjustified, and must be loudly rejected. The people who were fired upon are fleeing dangerous conditions and have the human and legal right to seek asylum in the U.S.
Let's make 1-2 December a weekend of international action! We will not stand idly by while the US government tramples our values, human rights, and domestic and international laws.
Get US citizens + allies together in your city or community to hold a rally/protest/vigil outside a US embassy or consulate or in a centrally located square or park. See this guide for ideas (as we did around the world on June 30):  http://bit.ly/2RcAwyM
Stand up to the Trump Administration to say #STOPTHETEARS
Join Families Belong Together for a weekend of action on Dec. 1 – 2 to say, "STOP THE TEARS."