The 2nd China Global Television Network (CGTN) Global Media Summit and the 8th Global Video Media Forum was held in Chongqing Municipality located in the southwest of China last October 16 to 17, 2018. As a partner of CCTV News Content, an important component of CGTN and a leading video news agency in China, a Pressenza team of six attended the two-day event together with 500 media experts from around the globe representing leading media organizations. The talks and panel discussions explored the prospects of media development in the future and discussed new technologies shaping media that is now connecting the whole world.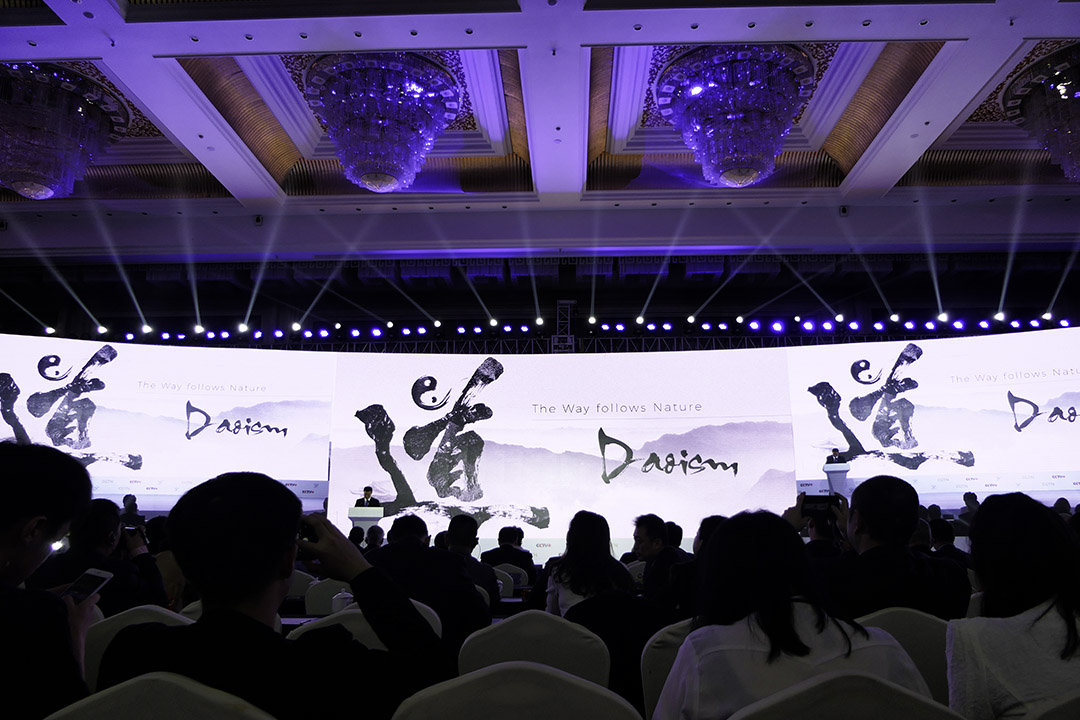 Jiang Heping, the deputy director of the news center of China Central Television and the CGTN controller, gave the keynote address, expressing the hope of joining efforts with the global media and creating an environment of media convergence. His speech took off from the summit's theme, "Opening and Connecting the World," and underlined that media convergence and upgrading are common concerns of the global media. Entitled "Be true to Nature and Stay on Focus: CGTN's Approach to Value-added Communication", Jiang based the approach on the ancient Chinese philosophy of Daoism, where the way follows nature. He further elaborated his understanding of communication through five Chinese characters: 木 (mu) for tree, 本(ben) for root, 果 (guo) for fruit, 林 (lin) for woods, and 森 (sen) for forest. Thus, he elaborated on how these concepts formed the strategy for CGTN's communications and operations.
Speaking further, Jiang said, "The way of thinking determines the way out, while the layout determines the result. I think that to make international communication larger and stronger it will need four kinds of mindsets, which are global, local, digital and business oriented."
With the influence that the fast and continuously evolving technologies have on redefining media over the past decade, experts at this year's summit discussed how new technologies ranging from 5G to blockchain will reshape the media industry in the next decade.
Genichi Inabe, deputy director of Global IT Innovation of News Department for NHK, a Japanese Broadcasting Corporation, shared that they will be able to broadcast the 2020 Tokyo Olympics live in 8k resolution, with the latest 5G technologies which are currently being developed and tested. "We're likely to see more in the way of interacting content using virtual reality. The arrival of real-time virtual reality could change the style of broadcasting," he said.
Blockchain technology was also discussed in a panel where innovators interchanged about how blockchain technologies can affect the media industry in the future, particularly in the areas of information authentication, copyright and developing more cost-efficient business models.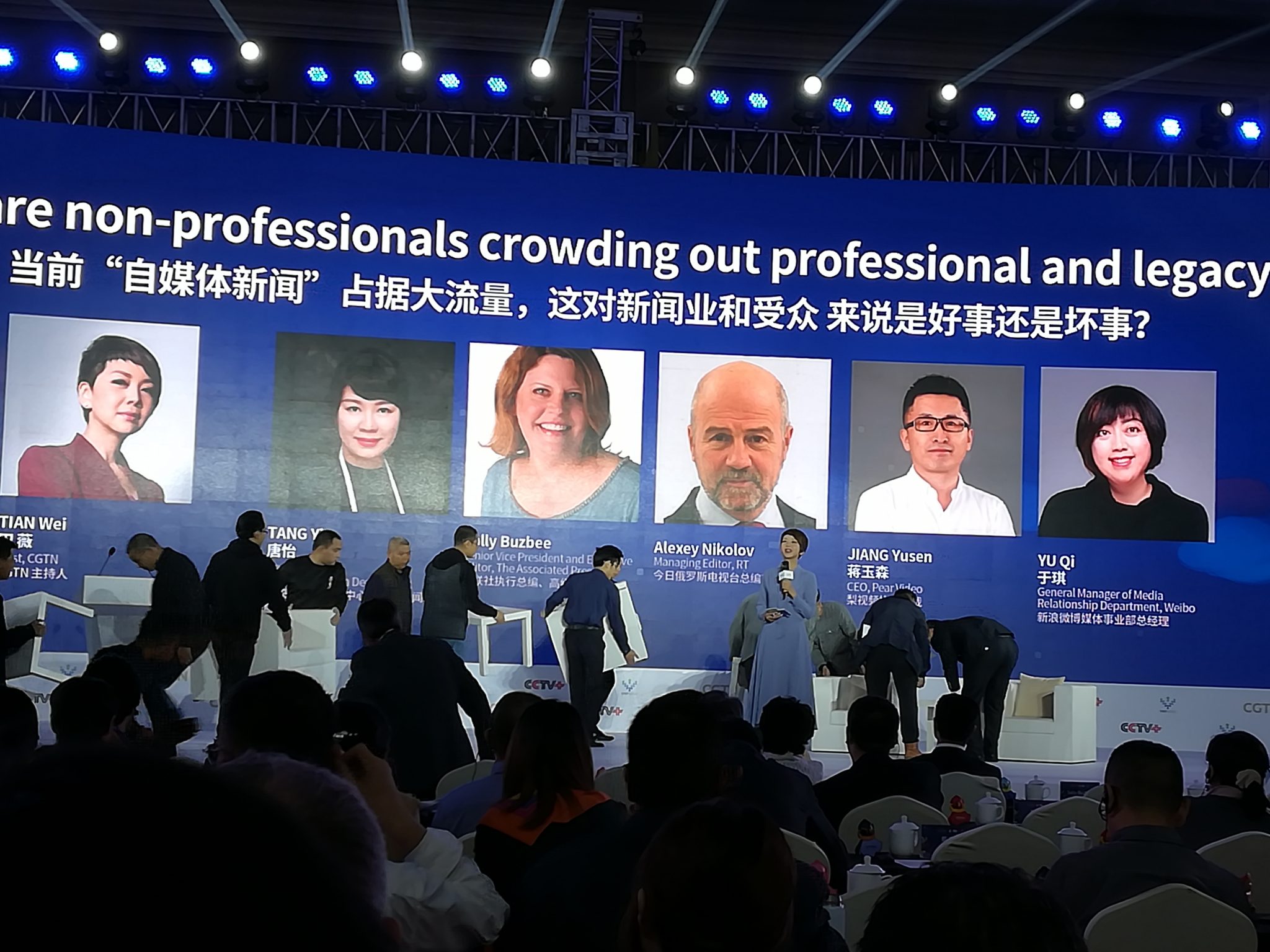 During a panel discussion on how amateur videos and non-verified news content has proliferated on social media, giving rise to fake news and disinformation, and often over-shadowing news produced by professional journalists, most of the panelists pointed out that there is a need to embrace new technologies and face these challenges head-on, while reiterating the need to respect journalistic principles and produce quality content.
To quote Sally Buzbee, senior VP and executive editor of Associated Press, "I just think it's very dangerous for traditional media to think that we have all the answers, let me put it that way. I think we need to be open to the energy and the change that is happening while holding dear to the values we do deeply believe in."
All in all, it was a stimulating two-day experience, an opportunity to understand the role of Chinese media in this era wherein China is modernizing and opening itself to the world, to see how different international media agencies interact and interconnect with each other and with China, and to have a firsthand experience of China itself.
Here are some more photos to give a glimpse of this enriching summit held in Chongqing, one of China's four fast developing autonomous regions: (photos by Reto Thumiger)