Journalists on strike in Greece – Pressenza strikes in solidarity
This post is also available in: Spanish, French, Italian, German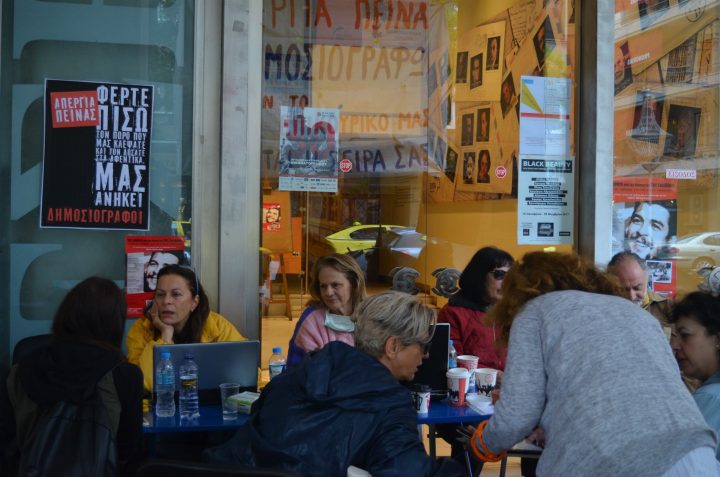 Greek journalists have just finished a 2 day strike; the 4th such strike within a year. Journalists and editors went into media silence on Tuesday and Wednesday this week with the idea that no news should be broadcast via the radio or TV and that no newspapers would be published either. The problems leading to the strike action include:
A high percentage of unemployment among journalists/editors
A high percentage of part time employment and underpaid
Long periods of waiting to be paid for even those small amounts of wages
Threats to their welfare system (EDOEAP)
Currently 3 journalists have been on hunger strike for over two weeks to raise awareness of the latter point. 17,000 journalists lack health coverage due to the absence of appropriate government policies.
Although Pressenza's Greek editors work on a volunteer basis (as do all Pressenza staff worldwide) and despite some of them not even being professional journalists, the greek editorial team abstained from publishing anything during those 2 days as an act of solidarity with those on strike.