Catalonia is experiencing a political catastrophe with repercussions in all areas of society. Mariano Rajoy is preparing the ground to sow Article 155 based on a policy of lies.
The last few months have seen the utmost tension in Catalonia, and by proximity, in Spain and in neighbouring Europe, which is looking the other way while its empire falls.  The PP (ruling party of Mariano Rajoy) and its allies are preparing the ground for implementing Article 155.  Their politics of fear only leaves room to say: Enough is enough!  No more lies!  No more domination!  Stop impeding the right to free thought!  Stop controlling what is already beyond the control of repression.  Because the human species is one in evolution and now is an historic moment for moving forward, to not remain anchored in a past that no longer responds to the needs of people, or their human and spiritual development.  Enough already!
This evening (17th of October), more than 200,000 people demonstrated peacefully and silently with a sea of candles in the centre of Barcelona and in different Spanish cities to demand the release of the two recent political prisoners: Jordi Cuixart and Jordi Sanchez.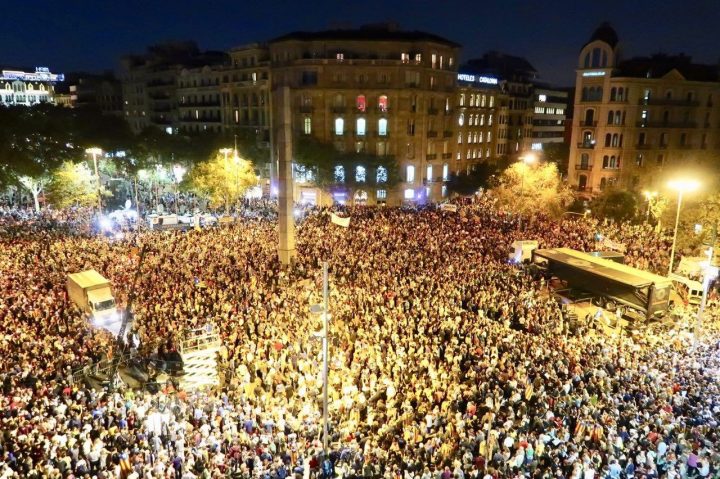 The government of Mariano Rajoy, supported by the Citizens Party and the Socialists, who are trying to take advantage of the situation as best they can, are making excuses and applying strategies to put fear in our minds.
They're lying about the educational model in Catalonia (Citizens and PP). They're lying about sedition cases. They're applying the law at their convenience.  The greatest swindlers in history, enriched by their privileged position in political office, or by royal kinship, are on the streets.  Their criminal corruption is leading to the silencing of those who have already mysteriously appeared dead, at the gates of trial.  Catalonia is a great way of distracting attention.  They've been distracting attention for years.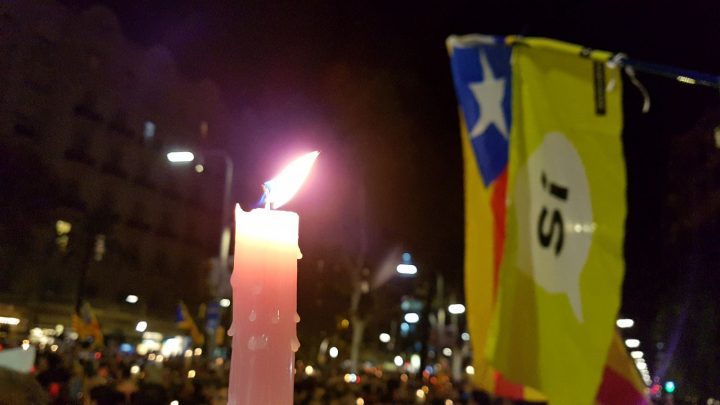 Arrests and imprisonment:
Jordi Cuixart and Jordi Sanchez were imprisoned on the evening of the 16th of October. Unconditional imprisonment without bail for alleged sedition.  Both peaceful representatives and activists of Omnium Cultural and the Catalan National Assembly respectively, pro-independence organizations, and they have pushed and spearheaded all the demonstrations in recent years in favour of independence, mobilizing millions of people, peacefully and with the purpose of defending a question of identity.
The head of the Mossos d'Escuadra, Josep Lluis Trapero, in charge of an armed body of 17,000 people, with recent international recognition for its efficiency, also charged, but been released on parole, without a passport and prohibited from leaving Spanish territory.
It is clear that the Mossos police force is the main target for central government to control if Article 155 is applied.
According to Judge Carmen Lamela, Cuixart and Sànchez were imprisoned for what they did on the 20th of September at the Economics Ministry.  And what did they do?  On that day, the Civil Guard appeared in 40 government ministries to search them and ended up arresting of 14 people considered participants in the "illegal" referendum on the 1st of October.  At that time, Sanchez and Cuixart were trying to mobilize people to Gran Vía in a protest action against what was happening. At no time did they carry out any act of violence or impede the work of the Civil Guard. This act of search and arrest was not only denounced in a demonstration in Catalonia, but on the same afternoon, Puerta del Sol in Madrid reacted with a demonstration in favour of "democratic freedoms and the right to decide".
What's the point of this incarceration?  To Deactivate Omnium and the ANC?  To ban demonstrations?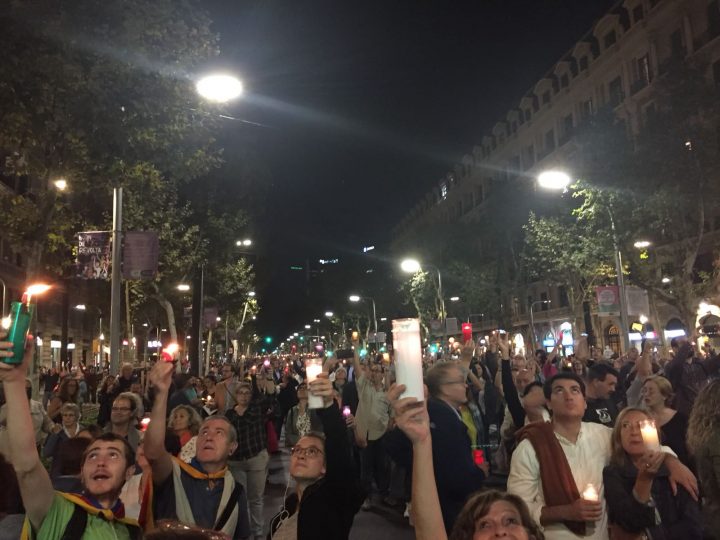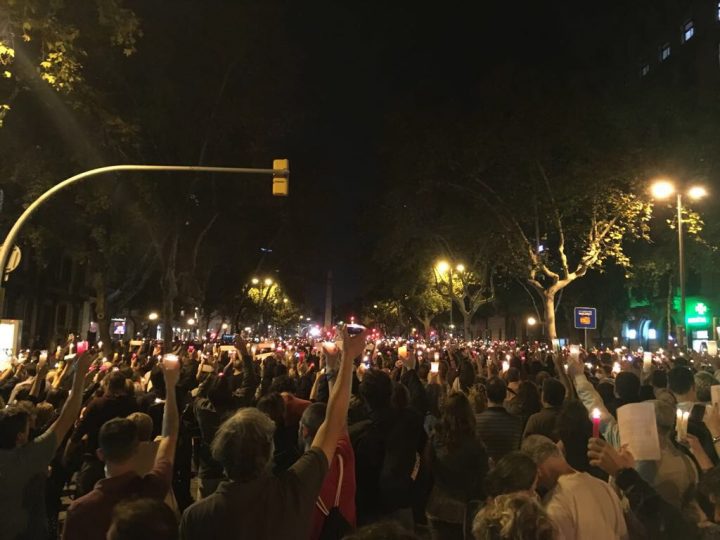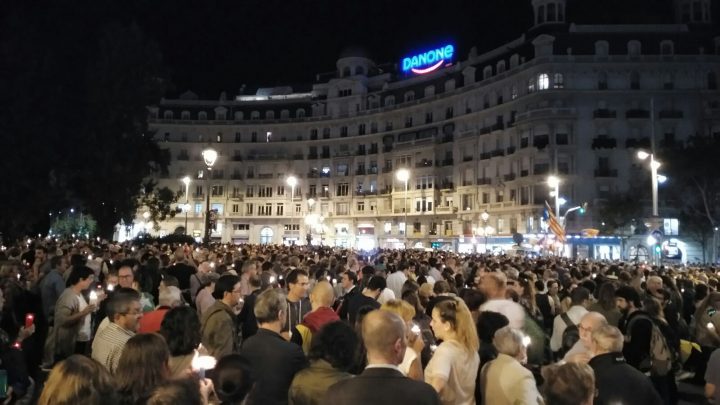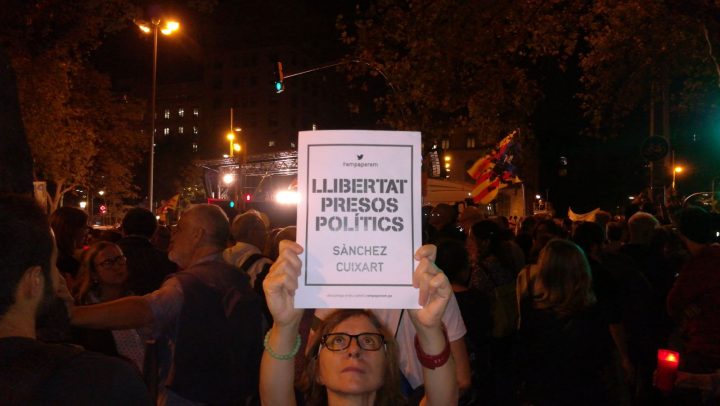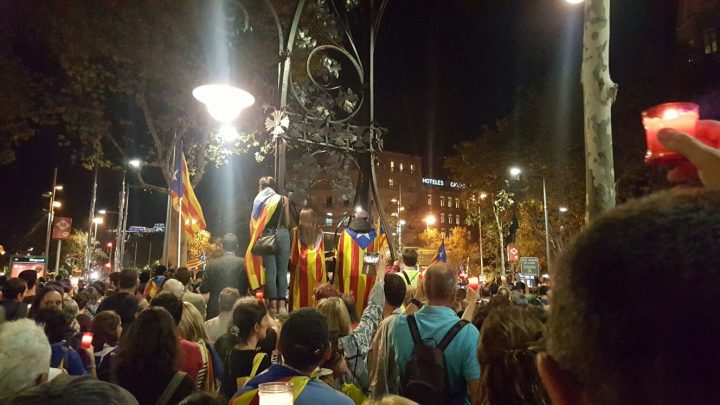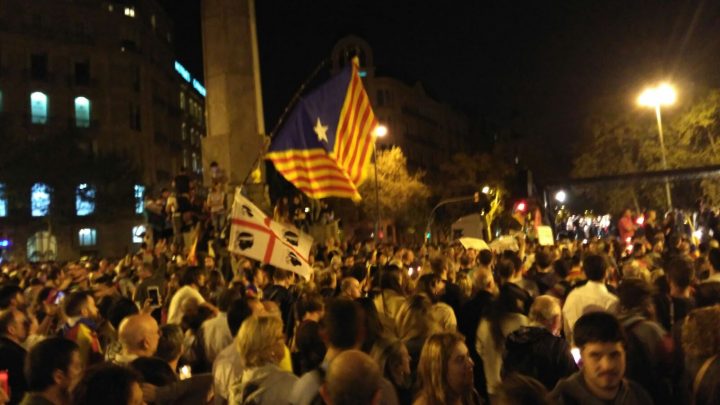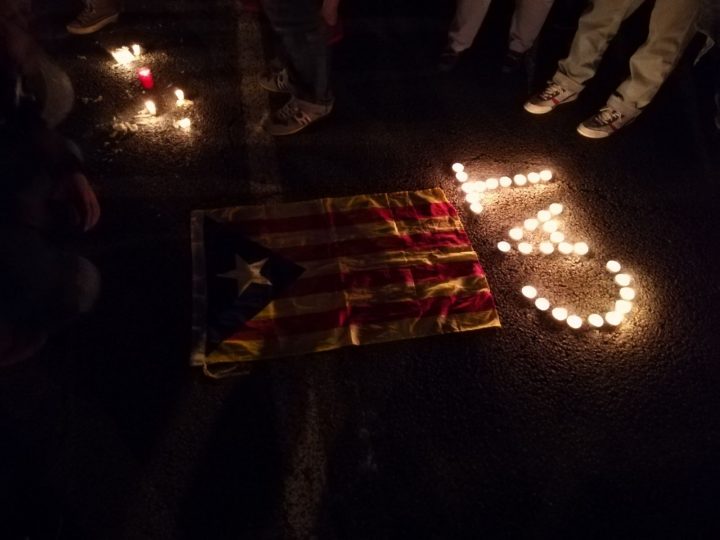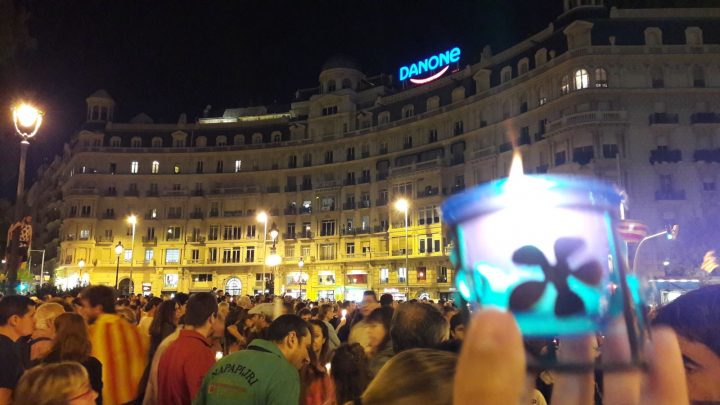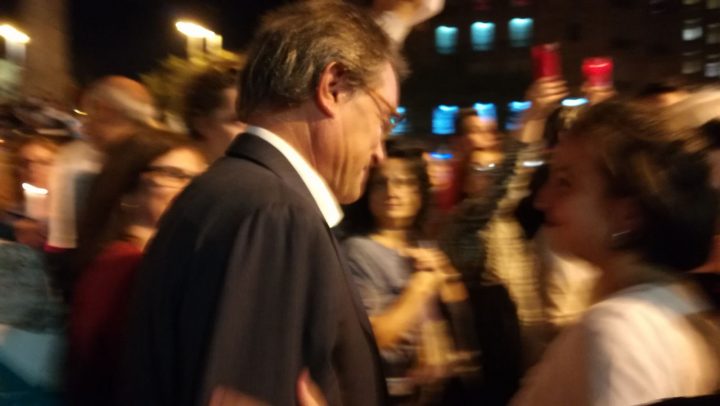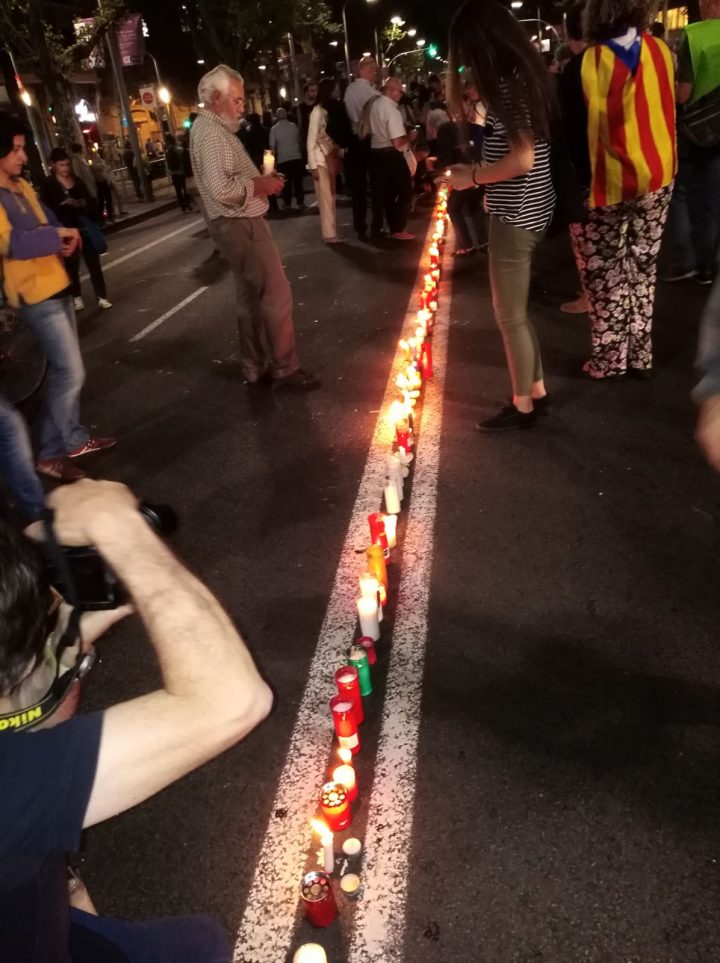 Lies in the education model:
The education sector has been blazing red since the Citizens party accused Catalonia of practicing "ideological indoctrination" on children at school in Congress and called for measures to monitor the work of teachers who could be fined.  The educational community, one of the most organized and active in Catalonia, has loudly denounced such statements.
With these accusations, another area of control is seen in the event that Article 155 is applied.
And tomorrow, where will the lies be directed?
Enough is enough!