University of Texas in Austin Removes 3 Confederate Monuments
This post is also available in: Spanish, Italian, Greek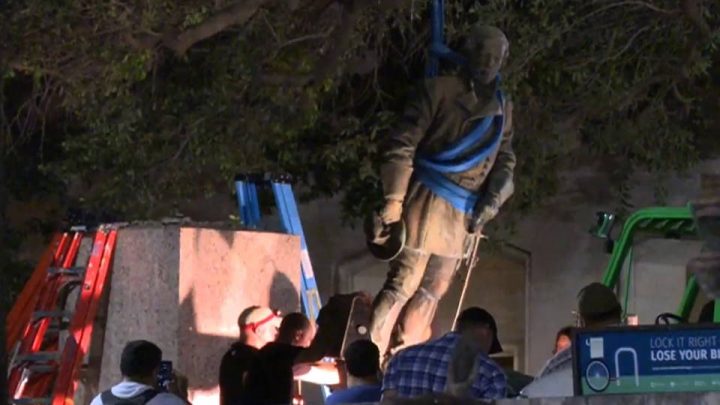 In the United States, Confederate statues continue to fall amid nationwide protests against white supremacy and the monuments celebrating the U.S. legacy of slavery and racism.
The University of Texas at Austin has removed three statues of Confederate leaders. In an email to students, the university president wrote "We do not choose our history, but we choose what we honor and celebrate on our campus."
The University of Houston has announced it will rename a dormitory now called "Calhoun Lofts." Former Vice President John C. Calhoun was of the most prominent pro-slavery figures in U.S. history.