The Accidental Anarchist | Carne Ross | TEDxSkoll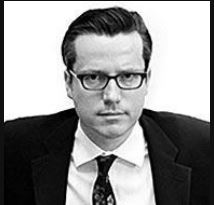 Published on Apr 19, 2017
A former British diplomat in the lead up to the Iraq war, Carne experienced first-hand the lies and self-serving discourse of political power. After a profound crisis, he began a quest for a more just way of living together. In this moving and deeply personal talk, Carne explains what he discovered when he studied philosophies and visited communities from varied corners of the planet, and why he thinks anarchism is the best way forward.
Carne Ross is a radical writer and thinker about world affairs who leads Independent Diplomat (ID), an innovative non-profit service that helps democratic governments and political groups use diplomacy to achieve justice. Their clients include the democratic Syrian opposition and the Marshall Islands which, with ID's help, led a large coalition of countries to achieve a stronger UN climate agreement in Paris. Carne is a former senior British diplomat who resigned over the 2003 Iraq war.
Having worked on Iraq/WMD for the UK for many years at the UN, the publication of his hitherto-secret testimony about the government's lies helped create pressure for a full public inquiry into the war. Today, he writes and speaks about diplomacy and new forms of political action and democracy, in particular anarchism. He is the subject of a new feature documentary film Accidental Anarchist about his conversion from believer in government to anarchist, which will shortly be released globally.