Anniversary of the biggest terrorist attack in human history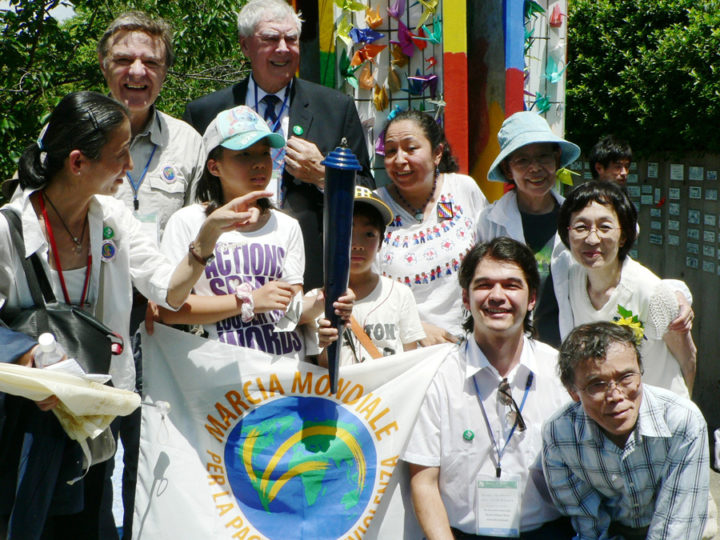 The dates of August 6 and 9, 1945, remind us of the horror of Japan's Hiroshima and Nagasaki in the context of the end of the Second World War. That is when the US government caused the USA military to drop two nuclear bombs on those cities, generating the most destructive of terrorist acts ever, and to date.
It was a genocidal crime against humanity that must be tried immediately to bring to an end like confrontations. Those who win wars are among other things, those who judge outcomes. Today, we have the situation where those countries that installed colonialism and modern imperialism, are the main holders of nuclear weapons. Ironically, these same nuclear nations are part of the Security Council of the United Nations.
These dates are remembered by us humanists, bringing cautionary reminders of the horror of the past, while inviting us to become aware of the danger of the current situation.
Currently, it is often mentioned that terrorism is a factor of our present crisis and a vicious means of destruction but little is said – to the point of concealment – of the origins of terrorism and the dangerous situation caused by the past to the present.
Today there are more than 20,000 nuclear warheads in warlike readiness. More than half of these are in the hands of a military alliance whose main member is responsible for their actual use. That same culprit is showering the planet with invasions and armed confrontations. In fact, our entire civilization is now under a black cloud of a nuclear catastrophe that threatens the very existence of our species.
We denounce the hypocrisy of those powers that want to have an exclusive monopoly over nuclear weapons which intent they cover up by speaking of "struggles for peace". We denounce in particular the modernization programmes undertaken by Western governments, with the US, Britain and France in the lead, marking an international schema whereby, using this violent logic, leave behind all others. This dynamic leads to the encouragement of countries presently equipped with conventional weapons only to consider nuclear weapons additionally.
Today humanists continue to affirm and propose what is stated in our documents of origin:
Progressive and proportional global nuclear disarmament as a fundamental objective;
Withdrawal of troops that are invading territories;
Return of occupied territories;
That the arms race in general is a gross form of exploitation and oppression of people;
Insist that the economic resources supporting the arms race be allocated to the areas of health; nutrition and human development of people;
The use of nuclear energy for peaceful purposes only.
The International Humanist Party invites all associations, movements and individuals who are struggling for Peace, Disarmament and NonViolence to express themselves clearly against nuclear weapons on the occasion of this sad anniversary.
http://www.internationalhumanistparty.org/