USA, police officers killed, protests and arrests
This post is also available in: Italian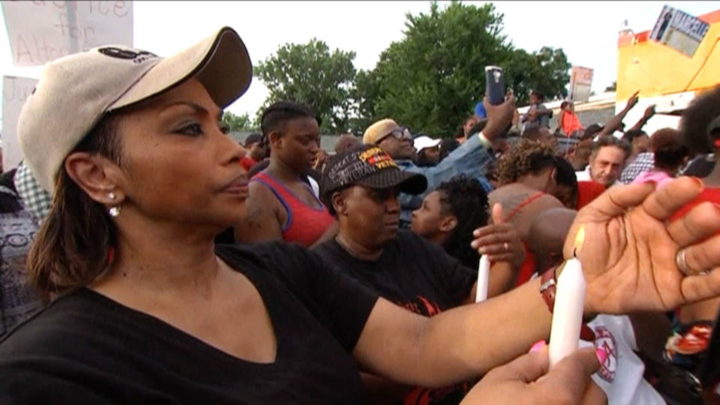 In Baton Rouge, Louisiana, a former marine has killed three police officers. The shooting began just before 9 a.m. on Sunday at a gas station on the city's Airline Highway, a mile from the Baton Rouge Police Department headquarters. The police department has been the site of more than a week of protests against police violence. The demonstrations were sparked by the fatal shooting of Baton Rouge resident Alton Sterling by police.
On Sunday, Baton Rouge officers were reportedly responding to a 911 call of shots fired when they were ambushed by a gunman. Three officers were killed, and three others were wounded. One is in critical condition. Police have identified the shooter as Gavin Long, a resident of Kansas City, Missouri. Long served in Iraq and was discharged at the rank of sergeant in 2010. In the week before the shooting, Long, who is African-American, recorded a video in which he discusses his anger toward police for the killing of African Americans. Using the alias Cosmo Setepenra, Long urges African-American men to "fight back" against the police. Meanwhile, Montrell Jackson, one of the slain officers, had posted recently on Facebook about the atmosphere in Baton Rouge after Alton Sterling's killing, writing, "I swear to God I love this city, but I wonder if this city loves me. In uniform I get nasty, hateful looks and out of uniform some consider me a threat. … These are trying times. Please don't let hate infect your heart."
Alton Sterling's aunt Veda Washington-Abusaleh appealed for calm after Sunday's shooting: "We don't call for no bloodshed. That's how this all started—with bloodshed. We don't want no more bloodshed. So if you're not in accord with us, leave, go home, go wherever you come from. This is our house. You can't come in our house, killing us. That's what you're doing, because at the end of the day, when these people call these families and they tell them that their daddies and their mamas not coming home no more, I know how they feel, because I got the same phone call. No justice. No justice, no peace! That's what we're calling for. Stop this killing! Stop this killing! Stop this killing!"
Sunday's shooting came only two days after hundreds of people gathered for the funeral of Alton Sterling. Baton Rouge Mayor Kip Holden did not attend. Holden has reportedly not even called the Sterling family yet. Hundreds of people protested outside the Mayor's Office, demanding his resignation in the wake of Sterling's death. Other prominent officials, including staff of Louisiana Governor John Bel Edwards and Louisiana Congressmember Cedric Richmond, did attend Alton Sterling's funeral on Friday.
In Baltimore, Maryland, police arrested 65 protesters during an anti-police brutality march Saturday. The protesters attempted to shut down Interstate 83. Protests have erupted in dozens of cities following the killings by police of two African-American men, Alton Sterling in Baton Rouge Louisiana, and Philando Castile in Falcon Heights, Minnesota. Baltimore is currently awaiting the decision in the trial of a police officer charged in the death of Freddie Gray. Gray died of injuries sustained in police custody last year, sparking nationwide demonstrations.
And on Staten Island, hundreds marched Sunday to mark the second anniversary of the death of Eric Garner, who died in a fatal police chokehold on July 17, 2014. At the march, one of the protesters spoke out: "My name is Darius Alonzo, from Brooklyn, New York. And I'm here because this is the second anniversary of the death of Eric Garner, and I just want to pay respect to the man who lost his life foolishly on these very streets. It's a shame that in this country we see the same thing time and time again with no answers for it. And the only thing I can demand is for revolution, because nothing that we've been doing has been working. We need real, legitimate change that's going to do something. But this isn't it. We need to do more than just marching. We need to do more than just posting on Facebook. We need a revolution."
The march was organized by Eric Garner's daughter, Erica.