Mongolia election win puts poverty on the breadline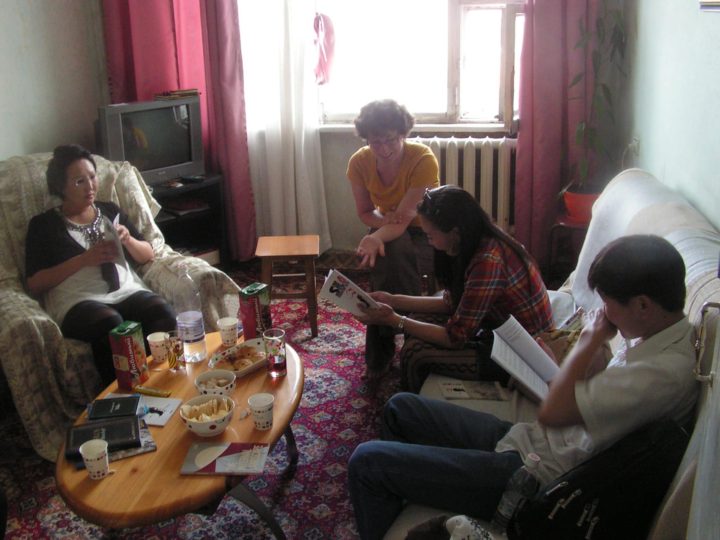 Mongolia's political opposition took control of parliament in a landslide vote where the Mongolian People's Party (MPP) got 65 of 76 seats after vowing to boost the economy in this once pastoral land but recently discovered haven of mineral-rich deposits. The main thrust of their campaign was to tackle poverty. Voter turnout was 72 percent, of 1.9 million eligible voters, as the Mongolian news reports announced June 30, 2016, citing results from the electoral commission.
The poll had been expected to show a closer result between the MPP and the incumbent Democratic Party, which took nine seats only. The remaining two seats were won by the Mongolian Revolutionary People's Party and the popular singer Samand Javkhlan.
MPP party leader Miyegombo Enkhbold said his party would work to boost the country's mineral-based economy, the official news agency Montsame reported. This would mean joining the struggle for control over Mongolia's resources which, nearly two decades after the state gave up the centralised planning of communism in favour of democratic reforms and capitalism, continues with corruption, misconduct by officials and an unregulated mining industry.
In hundreds of sites across Mongolia, deposits of copper, gold, silver, iron ore, phosphor and zinc lie below the grassland. Up to 150 billion tonnes of high quality coal are said to be waiting to be mined. Excavation of course would blight and demolish the perennially sprouting feedstock that traditional Mongolia has depended on since time immemorial.
Mongolia has the biggest known coal reserves in the world, the second largest reserves of uranium after Russia and holds one of the largest resources for silver. Its gold reserves are estimated at 3,000 tonnes, while copper reserves are said to stand at over 30 million tonnes. Thus, as the global competition over natural resources intensifies, Mongolia's strategic importance is growing.
However, so typically around the world, from Nigeria to Alaska, the locals struggle with poverty. This brings up the question to any well-intentioned authority, just how to regulate foreign participation in the mining sector (in this case) and this is now a highly sensitive topic in Mongolia and has been for years and this has affected the recent elections.
Despite economic growth of near 10 per cent last year, most of the population remains in poverty and this highlights the problem stated clearly by Tsakhia Elbegdorj, former prime minister of Mongolia; how to handle the enormous wealth!
Another issue is sovereignty, and political and economic independence from powerful neighbours China and Russia.
As the cultural norm has shifted away from pastoralism and major centres of population have grown with citizen's now dependant on foodstuffs coming in from outside the nation's borders – the populace is kind of stuck. The traditional ways took into account the short Mongolian summer and low temperatures at other times of the year. Supplies were preserved and stored but town houses and lifestyles do not grant those freedoms.
Nowadays the country relies on cheap imports as there is a lack of local production and the government seeks foreign investments to build up the economy.
While foreign mining firms were once licking their lips over the spoils evidently forthcoming by explouiting Mongolia's mineral wealth, their greedy early efforts were forestalled and higher taxation was imposed and this chased many away and to date the taxation environment has not been seen as favourable to big project mining and while this has saved the terrain from devastation it has not solved revenue problems.
The new government will have to tackle the issues head on and fast because the electorate have shown they are in no mood to wait to have a decent and more modern lifestyle.