China to launch first quantum communications satellite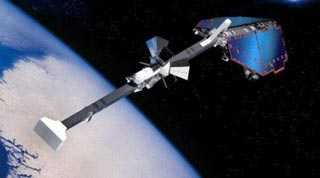 Beijing, May 30 (Prensa Latina) The Academy of Sciences of China (ASCh) is preparing to launch its first experimental quantum communications satellite in June.
According to the institution, it will be the first quantum communication system in the world through a satellite.
Pan Jianwei, a professor at the University of Science and Technology of China, explained that quantum communication is ultra-highly secured, as a quantum photon cannot be separated or duplicated.
In that regard, he noted that it will be impossible to interfere, intercept or decipher the information transmitted through a photon.
The ASCh noted that the project includes launching a satellite and building four land stations for quantum communication and one station to experiment with space quantum teletransportation.
After the plan is concluded, the satellite will be able to establish quantum optic links simultaneously with two land bases thousands of kilometers apart, the academy pointed out.