Bangladesh: Reconciliation not state killing is the real healing deal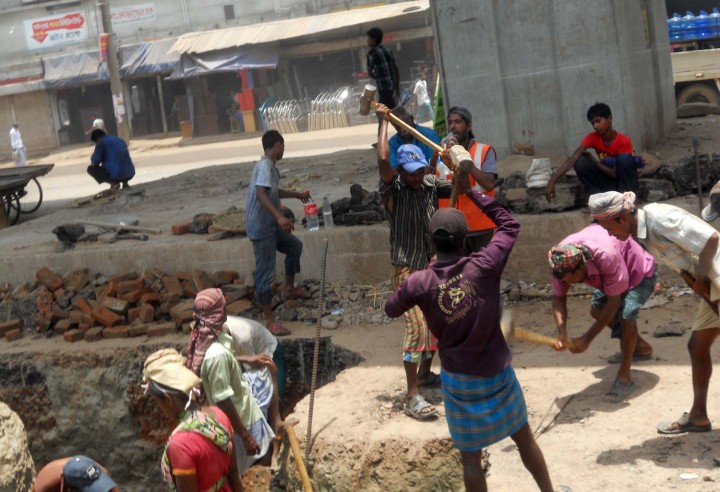 Extra police and border guards by the thousand are on the streets of Dhaka and other big cities and towns of Bangladesh before a general strike takes hold to protest against the executions of two opposition politicians for war crimes.
The hangings May 8, 2016, of Mohammad Mujahid – 67, sentenced for war crimes including killing top intellectuals. He was Jamaat's official number two, convicted of heading the al-Badr armed group during the war. The other was Salahuddin Quader Chowdhury- for war crimes committed during the 1971 independence war with Pakistan.
The entire top-led endeavour is causing a lot of unrest, not only for the hard hit party followers but with old guard resistance fighters out in full decor from the same era affirming the worth of the ruling government's acts.
There is a question hanging over the fairness of the Bangladesh trials many see as political.
Jamaat, which was banned from contesting the 2014 general elections, say the executions are "aimed at eliminating" its leadership.
Supporters of the ruling Awami League heralded the executions at Dhaka's Central Prison just before 1am Sunday – with street parties and showering sweets on children.
The opposition Bangladesh Nationalist Party (BNP) accused Bangladesh's prime minister Sheikh Hasina, of responsibility over what they see as politically motivated killing.
The BNP leader Khaleda Zia had just returned from a lengthy stay in London.
The domestic tribunals began delivering verdicts on opposition figures accused of orchestrating all kinds of atrocities against their own Bangladeshi citizens during the 1971 war as support was given to Pakistan's attempts at subduing the locals. The tribunals have been continuing for three years now and, besides the quite horrific but some say necessary public chaos they are causing, have become a matter of overheated debate and violence.
While 18 people have been convicted, only two went to the gallows before this past Sunday. Three of the number were members of the main Islamist party, Jamaat-e-Islami, and Chowdhury, 66, was a senior figure in the BNP and was convicted of atrocities including genocide during that war when what was East Pakistan split from West Pakistan.
While the likes of a Truth and Reconciliation Committee has worked in other places at other times, this tribunal seems to have other intentions, as many commentators both local and abroad are saying.
State advanced killings are not advocated by human rights groups, not only because of flawed justice systems and potential risk of declaring innocents guilty but considering the human person who is sentenced to death.
If and when a deed is done that warrants heavy justice that does not give licence for any death penalty, wherever, whatever. A man or women is born into situations not of their asking and the choice might not be available to either go along with those conditions or reject them as this takes social education, which of very often lacking. Thus people do acts that with a wider perspective they would not do.
It figures then that if we as fellow human beings want to resolve conflicts in our societies we have to get such individuals to reflect on their acts and see where those acts came from, and the fears and violence underlying there manifestation. This cannot take place when such person is killed. That killing does nothing to qualify or enhance the general situation of others in any place – that is, we would not learn from it.
It might be a nuisance to society to have to feed, house and clothe the 'bad elements' but on their rescuing from their own plight therein lies our salvation. Reconciliation is a real healing deal.
In all of us, a process is taking place, from natural birth to natural death and within that process is the reaching for wholeness, a complete human being that is so valuable to society. No one, no matter what, should be 'curtailed' in that process. This is why murder is top of the list when it comes to prohibitions. State murder included.