Lest the world forget, the North Koreans are real people living real lives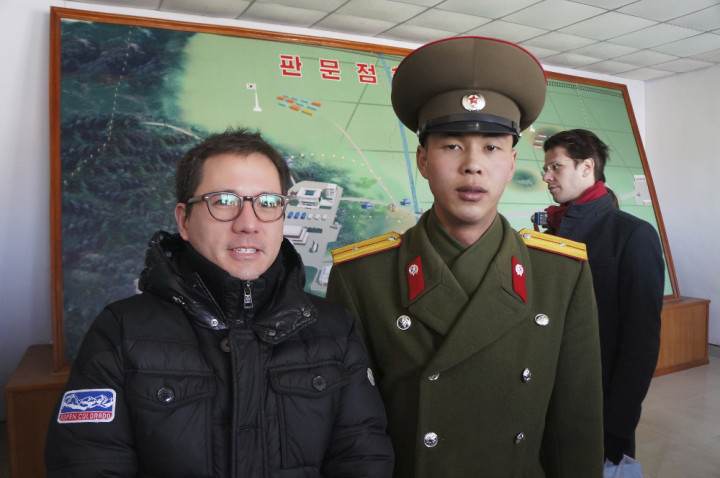 Jean Lee writing for USNews.com gives a comprehensive overview of the situation in North Korea today and what has gone immediately before to bring leader Kim Jong Un's first party congress in 36 years, centre stage.
See: leader Kim Jong Un's five-year rule: North Korea's first party congress in 36 years.
For South Korea-based journalist Jean Lee, what outsiders are witnessing is a narrative of being under attack, she says: "Party rules call for declaring plans to convene a congress at least six months in advance. Within weeks of that October declaration, the parade of provocations began. The campaign to raise tensions began in December with a nuclear test, North Korea's fourth since 2006, in defiance of U.N. Security Council resolutions barring Pyongyang from nuclear and missile activity. The provocations continued in January with a long-range rocket launch, and continued with a submarine-launched ballistic missile test. Satellite imagery shows preparations are complete in the far north for yet another nuclear test, South Korean officials say."
As North Korea watchers have noted the world-wide condemnations have done nothing to stop the North Koreans from continuing with their programme.
"In fact, the threats, outrage and punishment play into the narrative that Pyongyang wants to sell to its people: North Korea as under attack from the powerful and threatening United States, and Kim Jong Un as the man with the guts and might to defend his country from outside aggression," Lee tells.
For sure, as Jean Lee says, the provocations are part of a theatrical countdown to this week's party congress, as there is nothing like the threat of war to bring a population together. In North Korea's situation, to distract the people from the chronic food and power shortages at a time when the rest of Northeast Asia is flourishing in diverse ways.
There is something positive in all this though: "Military theatrics aside, North Korea observers are watching this party congress for signs that Kim will use the occasion not only to grandstand but also to institute real change," she continues, "like his grandfather before him, he may use the congress to unveil a major economic plan. And like Kim Il Sung, he is likely to use the congress to purge the old guard and promote the next generation of power brokers."
For a necessary and balancing statement on North Korea as is we can turn to photographer David Guttenfelder who is a National Geographic Photography Fellow focusing on geopolitical conflict and conservation. In 2011, he helped AP news agency open a bureau in North Korea, the first western news agency to have an office in the otherwise-isolated country. Guttenfelder has made more than 40 trips to North Korea.
"North Korea has caricatured us and we have caricatured them. We misunderstand each other and that's why there is no better place to test the power of photography, somewhere where photography is basically non-existent. That is what I tried to do all along – open a window on a place and help make connections between people. I found it interesting that I have to defend the idea that there are real people in this country, real life. Life we don't understand, but it's there."
Photography by David Guttenfelder