Labour chief calls for UK role in nuclear de-escalation
This post is also available in: Italian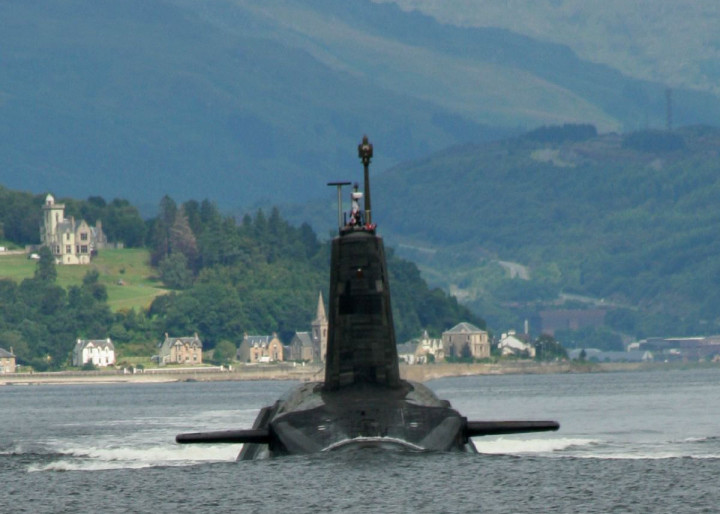 Leader of UK Labour Party Jeremy Corbyn says Britain should not carry nukes on submarines and show its resolve for nuclear "de-escalation."
Corbyn told the state-run BBC on Sunday that the UK could keep its controversial Trident submarine fleet but without carrying nuclear warheads.
The Labour leader said there were "options" for maintaining defense jobs while showing the UK was willing to take a lead in nuclear "de-escalation."
The comments come as the British parliament is to hold a vote on whether to renew Trident by building four new Vanguard submarines later this year.
Corbyn is at odds with many of his MPs over the future of the UK nuclear weapons system, which will cost an estimated £60bn to renew, and has commissioned a review led by shadow defense secretary Emily Thornberry to look at its future.
The official told the BBC that Trident was a relic from a "cold war generation" that was not capable of protecting the UK from current threats, and he did not believe Prime Minister David Cameron, a Conservative, would ever contemplate using it.
He said, "If anyone uses a nuclear weapon it is catastrophic for the whole globe… There are options there."
Back in October, a report showed the overall costs for Britain to replace and maintain its controversial nuclear deterrent program could stand at around £167 billion ($256 billion) – a figure the critics say is far more than expected.
The report was based on calculations provided by Crispin Blunt, a lawmaker in Cameron's Conservative party, as well as Reuters.
The Trident program was announced in July 1980. Since 1998, it has been the only British nuclear weapon system in service. Its stated purpose is to provide "the minimum effective nuclear deterrent as the ultimate means to deter the most extreme threat."
Those opposed to the renewal of Trident say that the changing threats of global terrorism and climate change means that Britain does not need a hugely costly renewal of nuclear deterrents.