South Africa's three (3) Finance Ministers in one week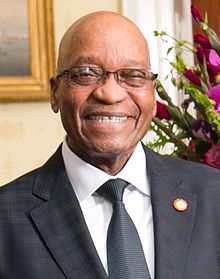 It was a political drama in South Africa last week when President Jacob Zuma announced out of the blue that Mr. David Van Rooyen is the new Minister of Finance, taking over from Minister Nhlanhla Nene. Such an shock and untimely announcement led to the fall of the currency to the lowest level with an immediate effect from Johannesburg Security Exchange, as international markets, opposition parties, political analysts, economists, and businesses did not know anything about the newly appointed Finance Minister in the name of David Van Rooyen, and who was only known mostly by his ruling party comrades.
Meanwhile, Minister Nene was maturing like a heady wine in the Finance Ministry day by day, as his background reveals that he was once the deputy Minister of Finance. On that note, international markets and businesses had a trust in him that he was on the right track to improve the economy of this country.
Just four days later ( last Sunday night) president Zuma took the country by surprise again, as another official announcement was made to the nation, that Pravin Gordhan is the new Minister of Finance, and Mr. David Van Rooyen is taking over the Ministry of Co-Operative Governance and Traditional Affairs, in this instance both Ministers have swapped their posts respectively, as Minister Gordhan is from Co-Opreative Governance and Traditional Affairs to Ministry of Finance vice versa.
However, Minister Gordhan is not new in the Finance Ministry, from 2009 up to May 2014 he was in this Ministry. Before that, he was involved in the South African Receiver of Revenue. The moment when this announcement was made that Pravin Gordhan is South Africa's new Minister of Finance, the currency picked up on the spot to show that markets trust him, moreover almost everybody, all organisations are satisfied with him, although most people demanded to know the real reason to recall Minister Nene.
Such an unusual act of president Zuma made people to have different feelings, as some felt that he has been poorly advised, as such actions might follow on the footsteps of Zimbabwe which has gone down the drain. Today Zimbabwe is as poor as a church mouse.
However, opposition parties like Economic Freedom Fighters had a comment that South Africa is a joke to have 3 Ministers in one week. The Democratic Alliance was quoted saying; Gordhan must stand up to Zuma and ensure fiscal discipline, whilst COPE leader Mosiua Lekota said on 702 Radio; President Zuma must be advised to leave.
The Congress of South African Trade Union (COSATU) as the member of tripitite alliance, said through its president Mr. Sdumo Dlamini that they are happy that president Jacob Zuma appointed Pravin Gordhan as the new Minister of Finance. On the same token the African National Congress which is the ruling party released the statement which reads; President Zuma's decision for appointing Pravin Gordhan was not a pressure from the party.
At the time of going to press, the newly appoined Minister of Finance Pravin Gordhan had a press conference, where he said on the national television that; fiscal prudence shall not be compromised and good governance is non negotiable.
J.T. Jiyane is a Pressenza correspondent based in South Africa