Spain and the USA agree to decontaminate Palomares, Andalucia
This post is also available in: Spanish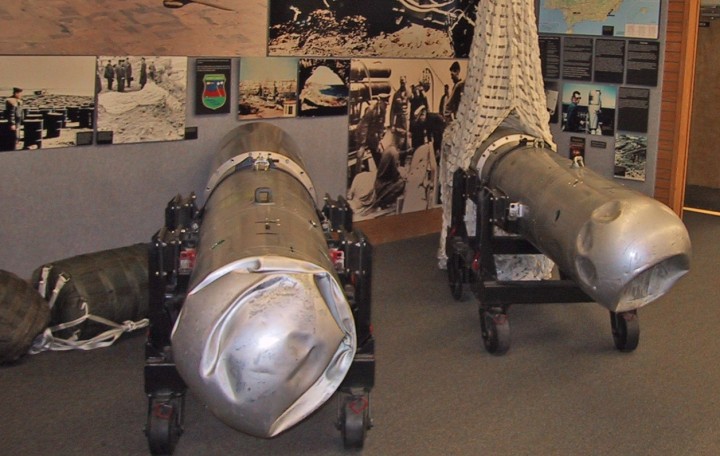 Spain and the United States today signed a declaration of intent to clean up the land around the town of Palomares, Spain, contaminated by the accidental dropping of nuclear weapons in an US Airforce accident in 1966.
The document was initialled by the Spanish Foreign Minister, José García-Margallo and the US Secretary of State, John Kerry, who arrived yesterday in Madrid on an official two-day visit.
In a subsequent press conference, García-Margallo made clear that both sides will now work to sign a binding agreement as soon as possible regarding the transportation to the United States and storage of contaminated land.
The accident took place on the 17th of January 1966 when a B52 bomber dropped four 1.5 megaton nuclear bombs after colliding with a refuelling plane over the town of Palomares leading to the release of plutonium, uranium and americium.
The agreement deals with the negotiation of precise activities, functions and responsibilities of both countries when carrying out the rehabilitation and storage project.
Previously in 1966, an agreement was signed under which both sides promised to undertake studies in the area and prepare a map of the contaminated zones and to observe and analyse contamination levels.
In this regard, García-Margallo assured reporters that subsequent meetings were held about the issue in private and the procedure to execute is ahead of schedule, although he declined to give further clarification.
The plan is to assign financial responsibility and management of the restoration project through mutual agreement and to consider the creation of a joint commission to coordinate the work.
Kerry's two-day agenda, finishing today, included meetings with King Felipe VI and the Prime Minister Mariano Rajoy.