Anti-war Spaniards mobilize against NATO exercises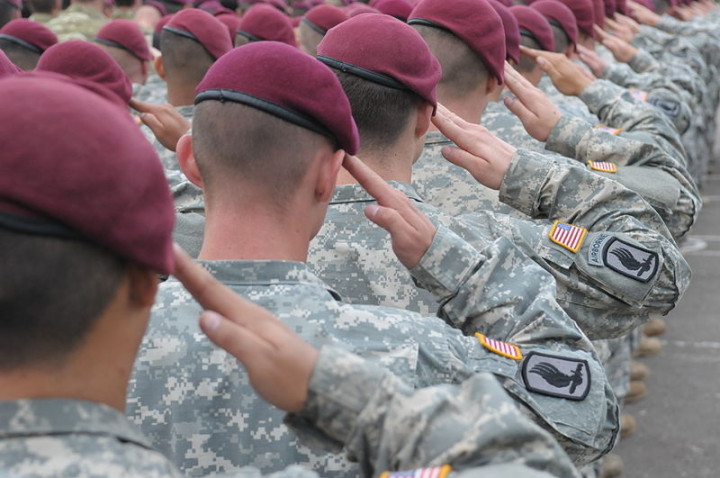 Spanish anti-war groups are organising demonstrations against NATO exercises on their territory from October with the participation of nearly 36,000 troops.
The Platform 'Let's Recover El Retín', based in the Andalusian town of Barbate in the south of the country, reported that the presence of the military affects the inhabitants of the region who receive no compensation for damages, according to its spokesman, Francisco Roman.
The organization, made up of political parties, citizens and merchants' associations of the Retin Mountains warned, among other issues, that the Trident Juncture 2015 exercises from October 6 to November 21 will prevent fishing operations in that period.
"The presence of large military ships, has forced fishermen to withdraw from the area where they often operate without receiving anything in return," Roman told the Cadiz newspaper the Diario de Cádiz.
With 22 861 inhabitants, Barbate has an unemployment rate above 50 percent and the Platform announced that it will take legal measures to get economic compensation for the military exercises taking place at the El Retin military base.
With the motto 'Let's Recover El Retin', a demonstration against the exercises was convened.
Previously the anti-NATO Platform of Zaragoza, Aragon, in the northeast of the country, announced a campaign against the presence of the military alliance which has already arrived to prepare the Trident juncture Exercise.
Although done in secret, the organization states that NATO military are now settled in Zaragoza Air Base where 1,300 troops will practice with live ammunition and at the San Gregorio Training Center, which will host 8,000 troops.
The exercises, involving 30 countries, will take place on sea, land and air in the Gulf of Cadiz, the Alboran Sea and the Straits of Gibraltar, plus in Italy and Portugal.
Spain will provide 8,000 soldiers, 13 ships, four helicopters and two planes, among other measures announced in advance.