How for-Profit Prisons have Become a Big Lobby.
This post is also available in: Spanish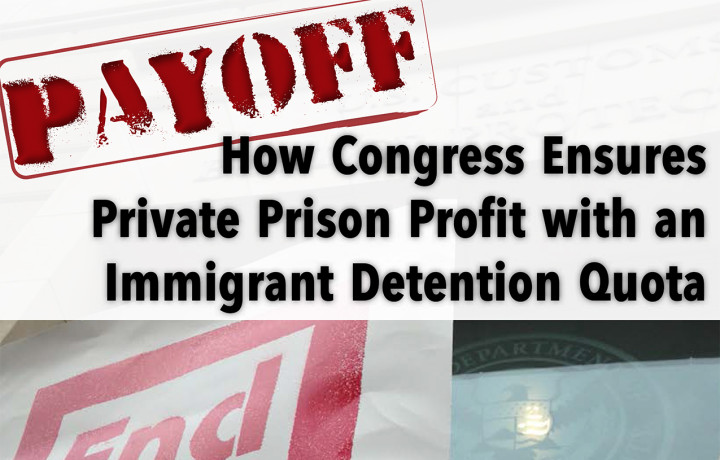 The Immigration and Customs Enforcement's detention budget includes a mandate from Congress that at least 34,000 immigrants remain detained on a daily basis, a quota that has steadily grown each year, even as the undocumented immigrant population in the United States has leveled off. Private prisons have profited handsomely from that policy, owning nine of the 10 largest ICE detention centers, according to a report released this month by Grassroots Leadership.
In 2009, in the midst of a multi-year decline in the undocumented immigrant population, Senator Robert Byrd (D-WV), then Chairman of the Appropriations Subcommittee on Homeland Security, inserted the following language regarding Immigration and Customs Enforcement's (ICE) detention budget into the Department of Homeland Security Appropriations Act of 2010: "…funding made available under this heading shall maintain a level of not less than 33,400 detention beds." This directive established what would become a controversial policy interpreted by ICE as a mandate to contract for and fill 33,400 (increased in 2013 to 34,000) detention beds on a daily basis. The directive would come to be known as the "immigrant detention quota" or "bed mandate." The immigration detention quota is unprecedented; no other law enforcement agency operates under a detention quota mandated by Congress.