Antanas Mockus the Master on Urban Democracy Spoke in New York
This post is also available in: Spanish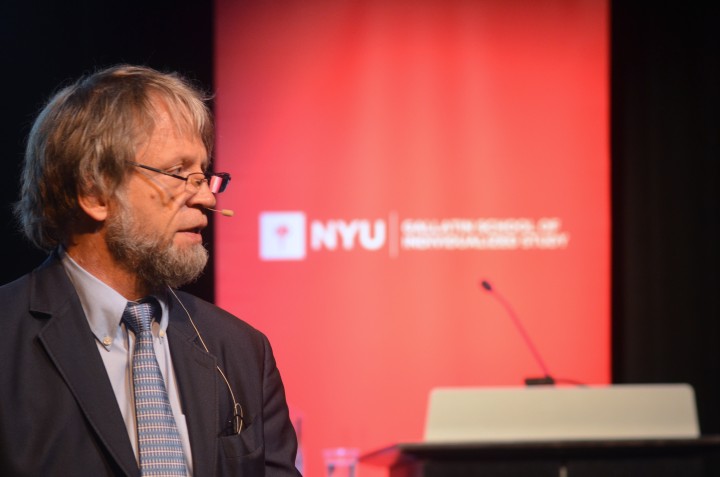 April 6 2015, The event was presented by NYU Gallatin School of Individualized Study and Urban Democracy Lab.
Together, Bogotá's population participated in the shared creative project of addressing not only a soaring homicide rate and entrenched corruption, but also tax evasion, infrastructural woes, and basic social intolerance. In one famous episode, Mayor Mockus encouraged citizens to counter a severe water shortage by turning off the water in the shower as they soaped up – a process Mockus himself modeled on national television.   By the time the shortage ended, residents had voluntarily reduced their water usage by 40 percent, not only ending the crisis, but saving themselves money in the process. This playful style of governance animated what Mockus has called "Citizenship Culture," or the promotion of citizenship that harmonizes legal, moral, and social norms with a collective desire to preserve the well-being of fellow citizens. "Citizenship Culture" has now been introduced to cities around the world.
Mockus was elected Mayor of Bogotá, Colombia twice, from 1995 to 1997 and from 2001 to 2003. Both times, he reduced the rate of homicides in the city by 40%, made major fiscal improvements, and established participatory budgeting processes in 20 locations. Prof. Mockus ran for the Colombian presidency in 2010, but was defeated in a runoff election against candidate Alvaro Uribe.