Lesotho elections to end political tensions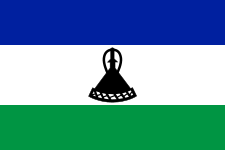 Maseru, Lesotho – The current government of national unity in Lesotho will come to an end later this month February 2015. The mountain kingdom of Lesotho is a small country under the leadership of His Majesty King Letsie 'The Third' as a head of the State and the Basotho nation, whilst Mr. Tom Thabane is the Prime Minister and the head of the government of Lesotho.
By J.T. Jiyane
The Free State Province of South Africa is separating the two countries, it has a 1, 872,721 population and is only 11,583 square meters in size. The Deputy President of South Africa Mr. Cyril Ramaphosa visited this tiny country recently in his capacity as a facilitator appointed by Southern African Development (SADC) in order to start a negotiation process, such negotiations are supported by the recent signing of the Maseru Facilitation Agreement and Maseru Security
Accord.
The signing of the two agreements previously involves Mr. Cyril Ramaphosa as a mediator, and other stakeholders like; the Lesotho opposition parties, Prime Minister Mr. Tom Thabane, His Majesty King Letsie 'The Third', Non Government Organisations, heads of Defence, and Police. It is the very same stakeholders that agreed to have these Lesotho general elections February 2015.
At the time of going to press Lesotho Parliament is dissolved, so that political parties may start their political campaigns to win the hearts of Basotho people in order to have them vote. These are the elections which will end Lesotho's political tension which was seen emerging now and then. At one stage late last year, Prime Minister Tom Thabane was pressured by the opposition parties to reconvene parliament, but he was reluctant to so because he was scared that the very same MPs might put a vote of no confidence against him, until Mr. Cyril Ramaphosa intervened and calmed down the political tensions.
'These are the elections which will end political tension and build a new political stability in our country, and bring service delivery' said one of the Lesotho youth members.
J.T. Jiyane is a freelance correspondent based in South Africa covering politics and socio-economics.