Appeal – Kathy Kelly: Pope Francis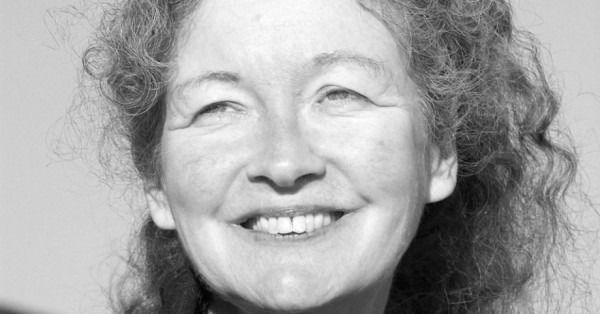 Building and Understanding: A Proposed Meeting: Kathy Kelly and Pope Francis, in the Name of Peace
By Gary Corseri and Charles Orloski
We would like to get this idea "out there"—for good Catholics, and conscientious Americans, and peace-loving citizens of the world to mull over…
Pope Francis, like St. Francis, is a man of peace; for that reason, among others, he is admired, respected and celebrated around the world. The Church's recent canonization of Nicaraguan Bishop, Oscar Romero, heralds a movement outward towards a more participatory, activist role for the Catholic Church. In our war-ravaged world, we take heart in these developments—praying for "the peace-makers," and for the alleviation of suffering.
One of the great peace-makers of our time, three times nominated for the Nobel Peace Prize, Ms. Kathy Kelly, is now serving time in a Kentucky prison. Here is a brief background introduction to her situation:
Kathy Kelly is the co-coordinator of Voices for Creative Nonviolence. She has traveled to Iraq, Gaza and Afghanistan during wartime–to bear witness and give comfort. The author of "Other Lands Have Dreams," she has been arrested more than sixty times at home and abroad, and written of her experiences among targets of U.S. military bombardment and among inmates of US prisons. In December, 2014, she was sentenced to 90 days in federal prison after she and Georgia Walker had attempted to deliver a loaf of bread and a letter to the commander of Whiteman Air Force base, asking him to stop his troops from piloting lethal drone flights over Afghanistan from within the base. She began serving her sentence on January 23, 2015. (For more about Kathy and the work of Voices for Creative Non-Violence see: info@vcnv.org.)
A loaf of bread! Remember when Jesus fed the multitudes with a loaf of bread and a few fish? Goodness multiplies! 
Ms. Kelly and Voices for Creative Non-Violence are seriously committed to peace. She is now in her mid-60s, and she has been doing peace-work for decades. (An Irish-Catholic girl, she grew up in a small apartment in Chicago; was inspired by the words and work of the Berrigan brothers and Martin Luther King.) 
Kathy and VCNV are not screaming radicals bent on destruction. They are peace-makers and light-bearers—in the best tradition of Jesus, St. Francis, and Mother Theresa and others. (And let us never forget Mahatma Gandhi, Martin Luther King, Buddha, Lao Tsu and the many wise ones of the origami of traditions and thoughts that comprise the human family.)
As we seek to repair our war-raged world, as new systems of communication bind us closer than ever before, open greater possibilities than we have ever known, in a dangerous world, still full of great potential, let us recall one of the Proverbs of Solomon: "Through wisdom is an house builded; and by understanding it is established."
Come September, 2015, as Pope Francis plans to visit the U.S.A., Kathy Kelly will have completed her 90-day prison term. How powerful a spiritual event it would be were Pope Francis to meet with Kathy, to acknowledge and commemorate, in his inimitable way, the work that they and millions of others worldwide, are doing in the name of peace and for the sake of the children of the world.! Such a "papal audience" would attract an audience of hundreds of millions to the work of the peace-makers and light-givers.
How can we develop momentum for such a meeting?
(We would like to mention that the authors of this letter/proposal have not contacted Ms. Kelly nor Voices for Creative Non-Violence concerning this. We are simply two writers who have been deeply moved and inspired by Ms. Kelly's commitment, intellect and courage… and we would like to disseminate information about her work to a wider audience who may be able to assist in fomenting interest in, and facilitating, such an important meeting. We are now gauging that interest.)
During the next ten weeks, Prisoner of Conscience Kathy Kelly can receive mail at KATHY KELLY 04971-045; FMC LEXINGTON; FEDERAL MEDICAL CENTER; SATELLITE CAMP; P.O. BOX 14525; LEXINGTON, KY 40512. 
Respectfully yours,
Gary Corseri and Charles Orloski
Gary Corseri has published novels and poetry collections, had dramas produced on PBS-Atlanta and elsewhere.  He has performed his work at the Carter Presidential Library, and has published at Pressenza, The New York Times, and hundreds of other venues worldwide.  Contact: gary_corseri@comcast.net.  Charles Orloski has worked in the environmental service industry and currently drives a Pennsylvania school bus.  His work has appeared at CounterPunch, LA Progressive, Dissident Voice, Hollywood Progressive, Countercurrents and elsewhere.  Contact:chuckthezek@aol.com.