A mock people court in front of US Senator Schumer's office.
New York City, September, 25th 2014 – President Obama and Senator Schumer were accused of crimes against immigrants.
President Obama was charged with deporting 2+ million immigrants, choosing party politics over people and delaying executive action for Administrative Relief. For Senator Schumer, he was charged with prioritizing profits over people, pushing for billions for increased detention of immigrants, taking campaign contributions from private prison industry, writing harmful legislation that promotes increased enforcement and remaining Silent to the President delaying Administration Relief. Every day over 1100 families are deported.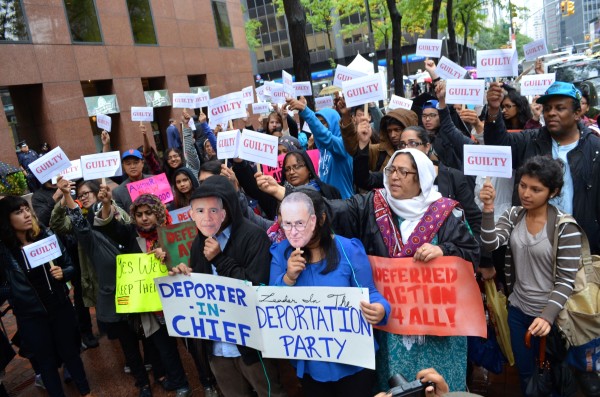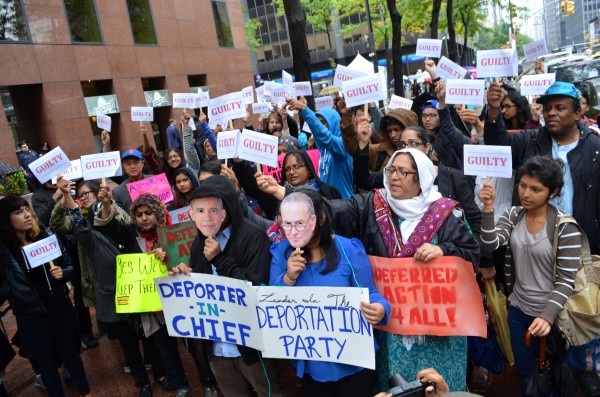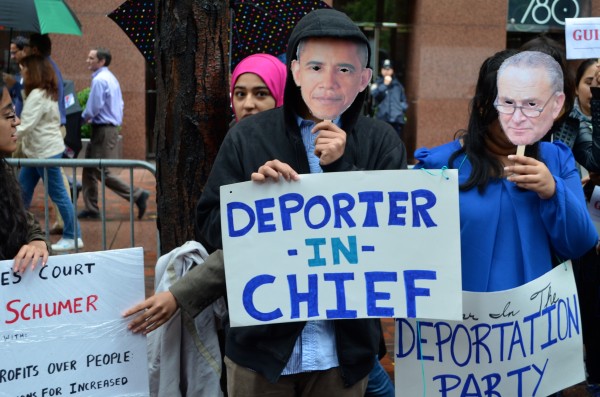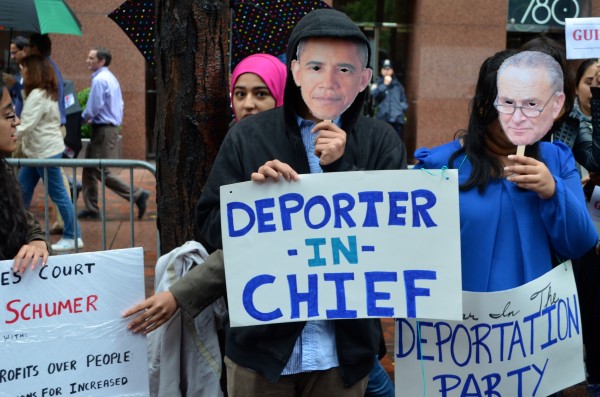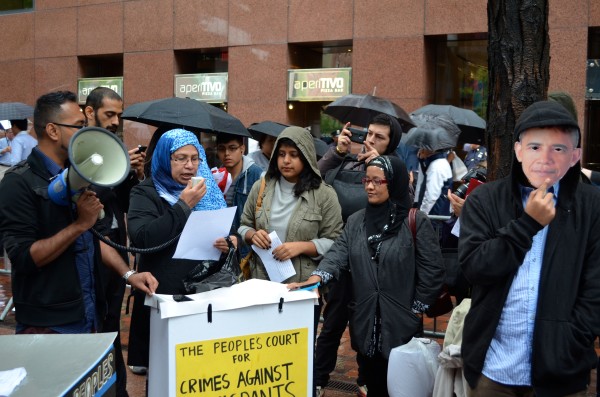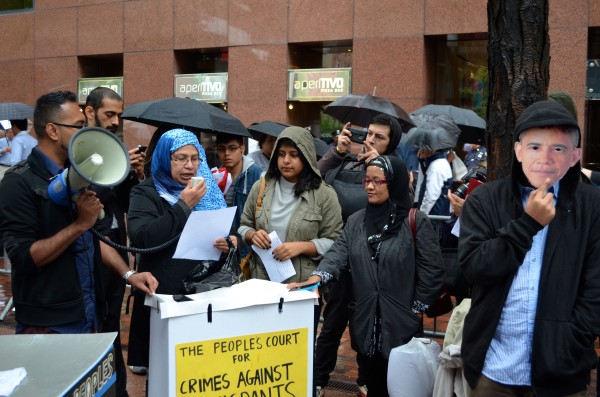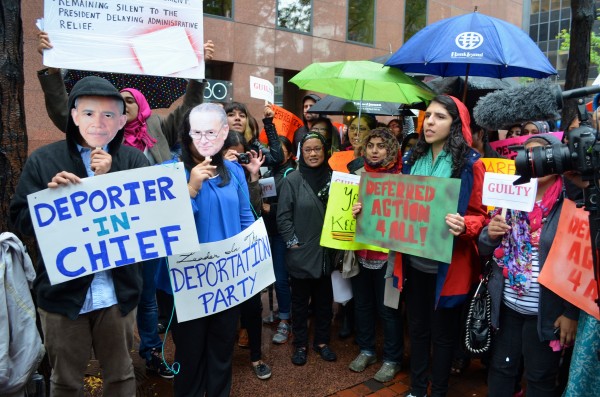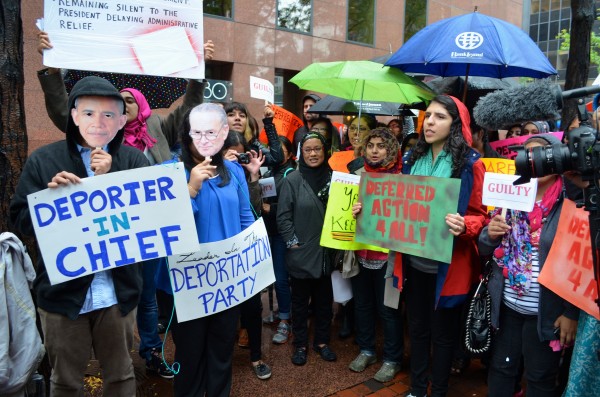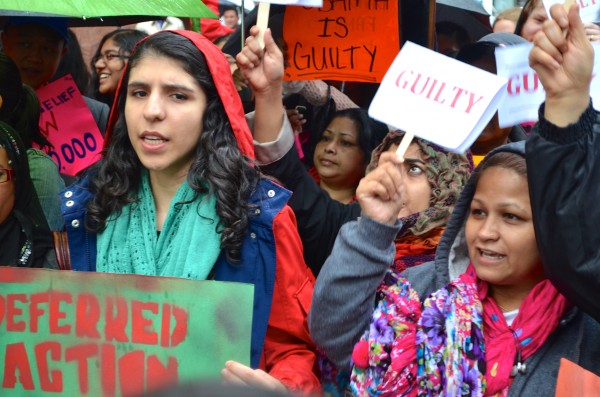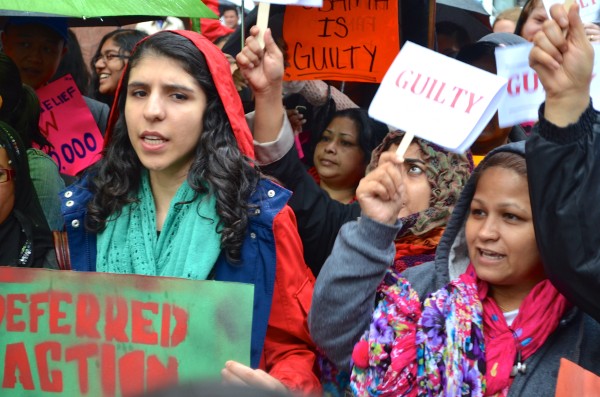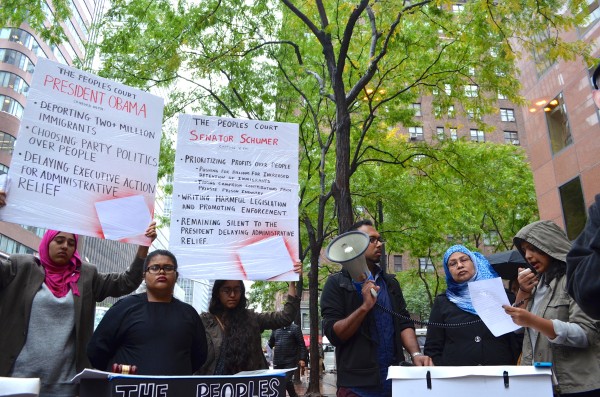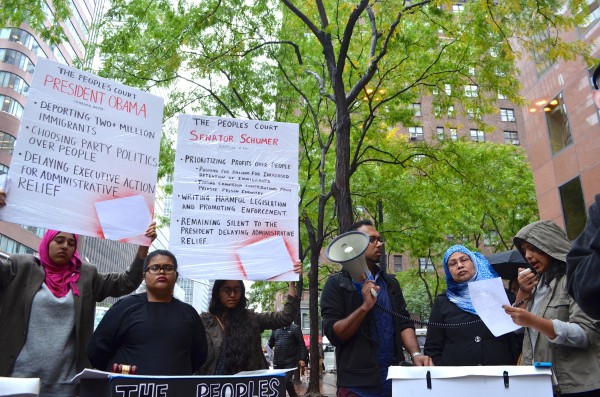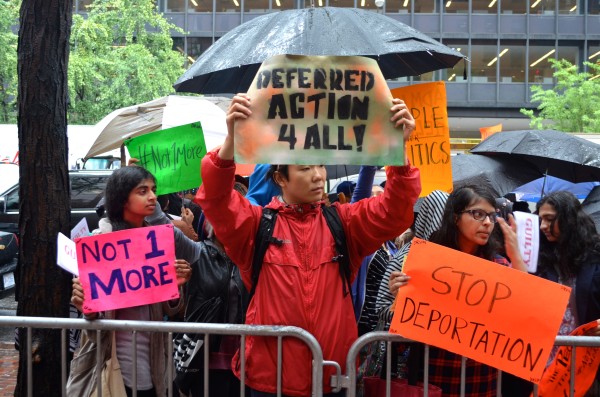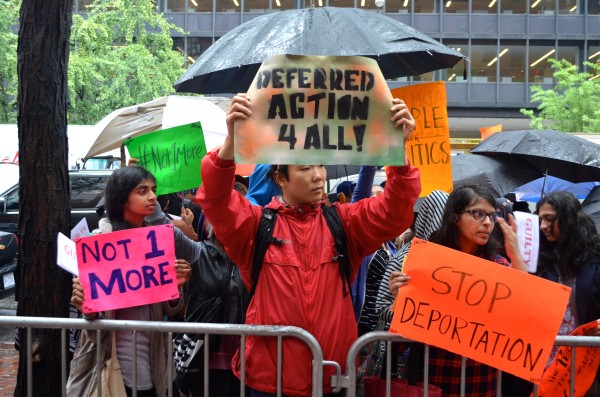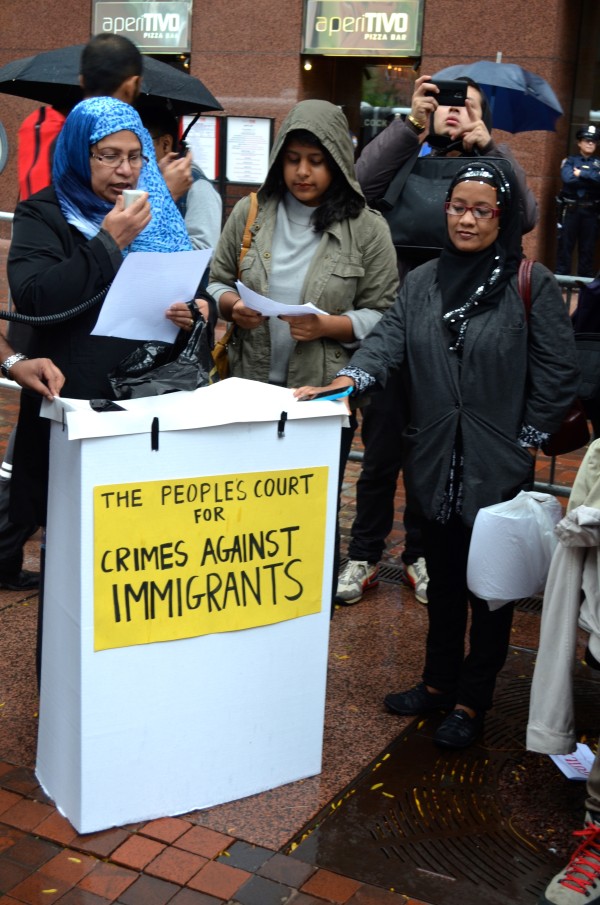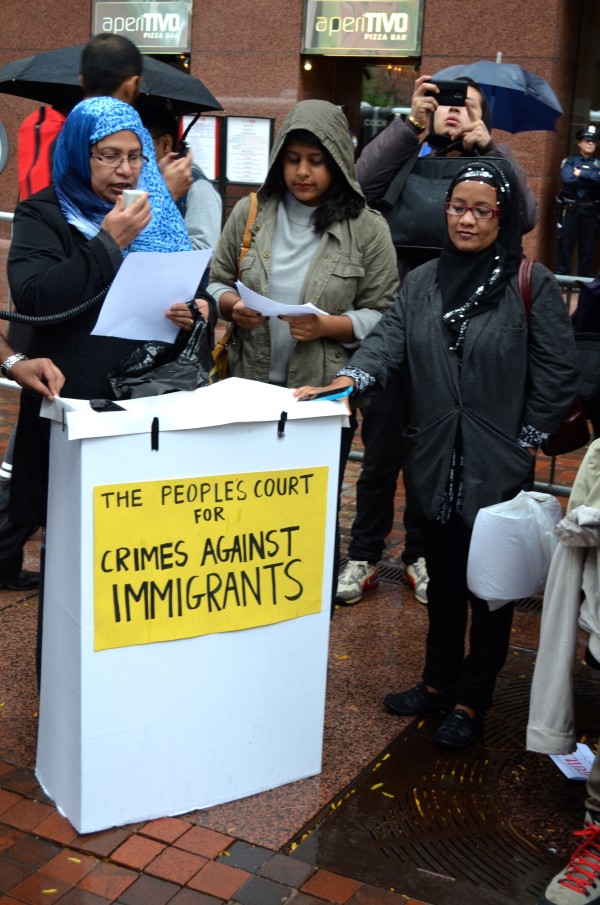 The rally was endorsed by over twenty, mainly immigrants, organizations: Families for Freedom, NYS Youth Leadership Council, Damayan Migrant Workers Association, NDLON – National Day Laborer Organizing Network, Ugnayan Youth for Justice and Social Change, Raise: Revolutionizing Asian American Immigrant Stories on the East Coast, United We Dream, Arab American Association of New York, BayanUsa NationalAlliance, Caaav: Organizing Asian Communities, Migrant Power Alliance, CIDADÃO GLOBAL , ICE-FREE NYC, Restaurant Opportunities Center of New York (ROC-NY), Sarah Lawrence Immigration Advocacy, CACF: Coalition for Asian American Children & Families, Center for Constitutional Rights, National Lawyers Guild – New York City Chapter (NLG-NYC), Picture the Homeless, Jews for Racial and Economic Justice [JFREJ], Brooklyn For Peace, Justice Committee (JC), Revolutionary Student Coordinating Committee , International Socialist Organization, Defending Dissent Foundation, American Islamic Committee for Woman & Child, Jews for Palestinian Right of Return , New York City Labor Against the War , Labor for Palestine