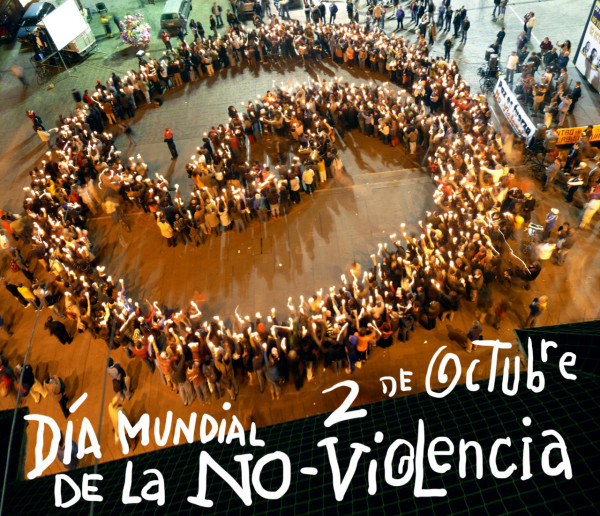 We, from the "Nonviolent spaces" initiative (orientated towards spreading out Silo's Message and promoting communities self-generation), are organising an on-line campaign for October the 2nd in order to reach trending topic status that same day in various social networks with nonviolence-themed content.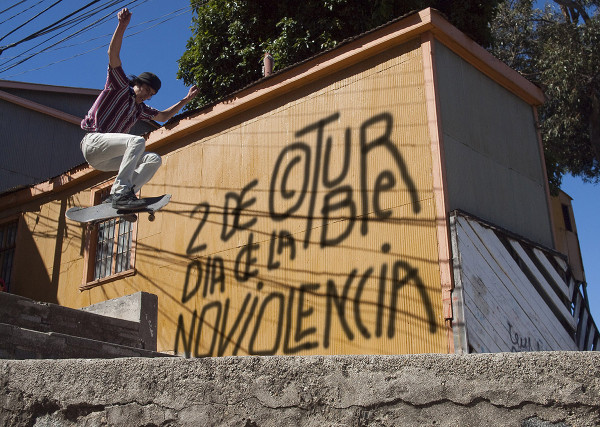 Foto: Rafael Edwards
The idea is quite simple: each user should post a selfie picture tagged #diadelanoviolencia #nonviolenceday, in two languages (Spanish and English), in order to concentrate our efforts and achieve better positioning in rankings.
The campaign will start on September the 2nd and finish on October the 2nd. Each week, a message will be sent inviting people to join and contribute from their creativity and best aspirations in order to settle the theme in and invite people to gain insight or, at least, reflect on these issues.
As with anything on the Internet, we will need sheer numbers to go viral and reach every corner of the Earth; that is why we appeal to the collective intelligence and strength we have around the world when we act in harmony.
Participating is easy, fast and each one can choose how to do so according to his or her degree of involvement. Above all: as small as your contribution might be, everything counts.
We hope that you will want to be a part of this and that we will make it trend around the world together!!!
Peace, Force and Joy for everyone!!!
Mariana Uzielli, Roberto Kohanoff, Eva Broner, Gustavo Joaquín, Pía Argimón
From the team at nonviolentspaces.net