Pressenza panel session speaks to a full house
This post is also available in: German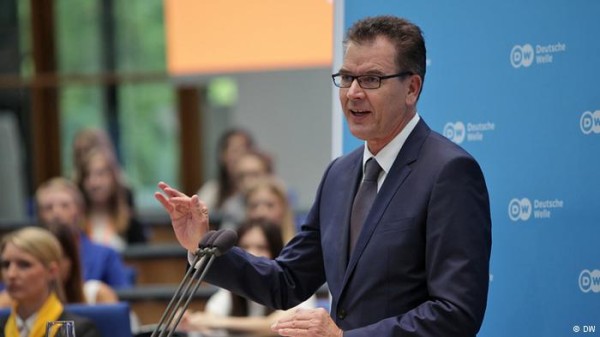 Germany's Development Minister Gerd Müller spoke on the second day, today July 2,  at the Global Media Forum, an annual three-day conference hosted by the Deutsche Welle, this year for the seventh time. Its 40 separate events concern topics related to the opportunities and risks posed by the digital world and their impacts on people's lives.
Other guest speakers at the conference are author and Internet commentator Jeff Jarvis and CEO of Axel Springer SE Mathias Döpfner, German Foreign Minister Frank-Walter Steinmeier, Egyptian political satirist Bassem Youssef, Internet activist Emma Ruby-Sachs and WikiLeaks journalist Sarah Harrison and a host more.
On the first day, Monday July 1, at 4pm, Pressenza hosted a panel event, the second year Pressenza has mounted such panel discussion at this DW  forum. The panelists were: David Anderson USA), Paulo Genovese (Brasil), Tony Henderson (Hong Kong) , Kamal Baher (Egypt), Sylivia Swindon (UK) and the moderator Tony Robinson (UK).
The theme: Big media vs social media in the global, nonviolent and humanist revolution.
The Pressenza event was well attended with a full house and the Q&As following the talk by each speaker  provoked good questions from attendees.