Russian Troops End Drills Near Ukraine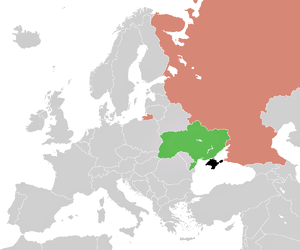 Moscow, May 19 (Prensa Latina) Russian President Vladimir Putin ordered troops involved in drills near the Ukrainian borders to return to their barracks after concluding operations, the Russian press service confirmed today.
"The decision to return these forces to their barracks is linked to the end of the spring training stage in the provinces of Rostov, Belgorod and Briansk," the communique notes.
The text underlines that "Russia calls for the immediate end of (Ukraine's) punishment operation and violence (in the southeastern provinces), as well as troop withdrawal and resolution of problems solely through peaceful means."
In late April, Army General and Minister of Defense Serguei Shoigu said the drills would begin in areas bordering Ukraine, in response to the mobilization of more than 10,000 soldiers and equipment by Ukraine towards territories near Russia.
Moscow began holding drills near the Ukraine border, using tactical battalions in its western and southern military districts. The Air Force also carried out mock attacks in that zone, Shoigu said.