Canada: Farley Mowat passes away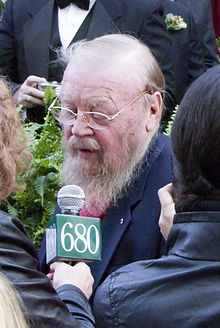 Farley Mowat died 7 May, 2014, at the age of 92.
"He was one of a kind – his writing and his life infused with humour and a genuine love and respect for all living things – except for the humans who are ruining the planet for everybody else.
"His views on nuclear power and nuclear weapons were entirely consistent with his views on everything else.
"The infinite stupidity of building arsenals of "weapons" whose use would reverse the accomplishments of four billion years of evolution of life on Earth, and of mass-producing indestructible highly toxic radioactive waste byproducts that will probably outlast the human race – especially if we keep on going the way we are going, staggers the imagination."
Rest in peace Farley.
Gordon Edwards, Canada
http://en.wikipedia.org/wiki/Farley_Mowat