Call for Ukraine Emergency Anti-war Actions May 9 – 26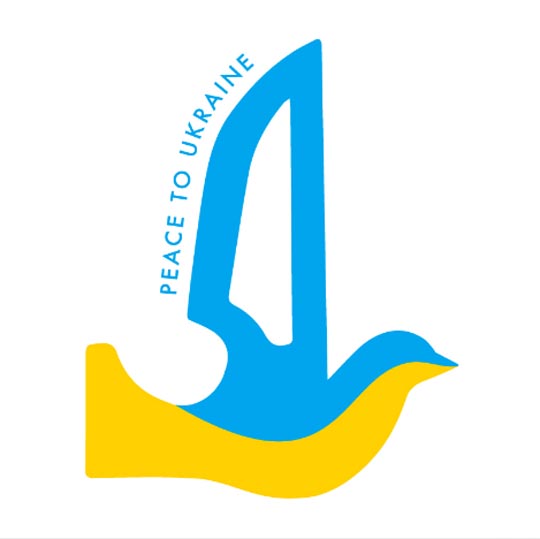 The International Action Center, along with many antiwar, social justice and solidarity organizations is calling for emergency actions to oppose the dangerous US war mobilization in Ukraine.
The Call, initiated by United National Antiwar Coalition, UNACpeace.org has broad support. The IAC urges you to support the Call and begin to plan emergency actions of all kinds in your area.
Please endorse, volunteer and/or list your local action onsite.
http://iacenter.org/actions/ukraineactionscall_5-9-2014/
Please also SIGN the Online U.S. HANDS OFF RUSSIA AND THE UKRAINE petition on site.
To view actions click appropriate link onsite.
Will list and share information on actions and endorsing groups.
Let's make our collective voices heard.
For unity and solidarity against war,
International Action Center
Call for Emergency Antiwar Actions – May 9 to May 26
US/NATO war moves in Eastern Europe, the Black Sea, and the Baltic Sea – the borders of Russia – are a danger to the whole world. Positioning destroyers and missiles, scheduling war games, and imposing sanctions (an act of war) risk wider war.
We are deeply disturbed by the expansion of the U.S.-commanded NATO military alliance and U.S. recognition and speedy grant of billions in loans to a right-wing coup government in Ukraine, which overthrew the elected government. This illegal government has used fascist violence against all forms of peoples' resistance in Ukraine.
By more than 2 to 1, the population in the U.S. is against another war and opposed to US military moves or aid to the coup government in Ukraine (4-28-14 Pew/USA Today poll).
We must make our voices heard.
The time to act is now!
We need jobs, health care and social services, not another war.
We urge nationally coordinated antiwar actions across the U.S. and internationally – protests, vigils, teach-ins, antiwar resolutions and visits to offices of elected officials.
From May 9 to May 26 let us act together, in unity, as a powerful voice against the threat of another war.
Ukraine National Actions May. 9-26 endorsements (list in formation):
National and International groups: (updated 5/13/14)
United National Antiwar Coalition (UNAC); International Action Center; CodePink; ANSWER Coalition; U.S. Peace Council; Veterans For Peace; Alliance for Global Justice; BAYAN, USA; Black Agenda Report; International League for Peoples Struggles; Mobilization to Free Mumia Abu-Jamal; May 1 Worker & Immigrant Rights Coalition; Lynne Stewart Defense Committee; Colectivo Honduras USA Resistencia; Pakistan USA Freedom Forum; Fight Imperialism, Stand Together (FIST); People's Power Assembly; People's Organization for Progress; WarIsACrime.org; The Move Organization; International Concerned Family and Friends of Mumia Abu-Jamal; Cindy Sheehan's Soapbox; Swedish Peace Council; Global Network Against Weapons & Nuclear Power in Space; Jeannette Rankin Peace Center; U.S. Friends of the Soviet People; Coop Antiwar Café, Berlin, Germany; Contemporanity & Objective thought, Kharkov, Ukraine; Labor Art and Mural Project; Solidarity; AAW France (Americans Against the War); Middle East Crisis Response; Emergency Labor Network; Granny Peace Brigade; Mobilization Against War and Occupation (MAWO), Vancouver, Canada; Labor Fightback Network; Ukrainian National Committee for Freedom of the Cuban Five Heroes; German Freethinkers Association.
Individual Signers
Ramsey Clark
Medea Benjamin
David Swanson
Ray McGovern
Margaret Kimberley, Black Agenda Report
Suren Moodliar, Massachusetts Global Action & Green shadow Cabinet
Bishop Filipe Teixeira OFSJC – CCA
Steve Gillis – Vice Pres. USW local 8751 Boston school Bus Union
Leila Zand, Fellowship of Reconciliation
Local Groups
Bethlehem Neighbors for Peace (Albany)
Chicago Anti-War Committee
MN Anti-War Committee,
Women Against Military Madness – WAMM,
Minnesota Peace Action Coalition,
Jersey City Peace Movement,
Philly Against War
Peace Action – Manhattan
Michigan Emergency Coalition Against War & Injustice (MECAWI)
Chelsea Coalition on Housing
Women's fightback Network – Boston
Rochester Against War
US Friends of The Soviet People (Minnesota Chapter)
Mayday Bookstore
Veterans for Peace (Twin Cities chapter 27)
Massachusetts Global Action
Northhampton committee to Stop Wars
International Action Center
Solidarity Center
147 W. 24th St., FL 2
New York, NY 10011
Phone: 212.633.6646 • E-mail: iacenter@iacenter.org • En Español: iac-cai@iacenter.org