UN Expert Calls on Spain for Commitment to Protect Human Rights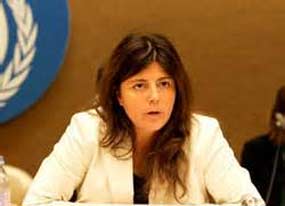 United Nations, Apr 29 (Prensa Latina) United Nations Special Rapporteur on extreme poverty and human rights Magdalena Sepúlveda urged the Spanish government to guarantee social inclusion, specially in the health care sector. "It is time for the Government of Spain to change course" and "the Government must now demonstrate a more meaningful commitment to protecting the right to health for all," the Chilean lawyer said in a statement.
The expert demanded Madrid to guarantee universal access to health care and stop justifying its actions with the financial crisis.
According to Sepúlveda, "basic human rights standards cannot be ignored because of fiscal pressures," she stressed.
Last November, the expert voiced concerns about Spain's resolution to reduce access to public health care system.
The UN Special Rapporteur thanked the Spanish Government for its extensive response to the letter, but disagreed with its arguments and conclusions and rejected their argument that health care continues to be universal, public and free.
"Excluding migrants from accessing primary health care is not only questionable from a human rights perspective, but also unlikely to reduce costs over the longer term. Without access to primary health care, expensive emergency services are overloaded and public health is under threat," Ms. Sepúlveda said.