Fresh anti-regime rally held in Saudi Arabia
This post is also available in: Italian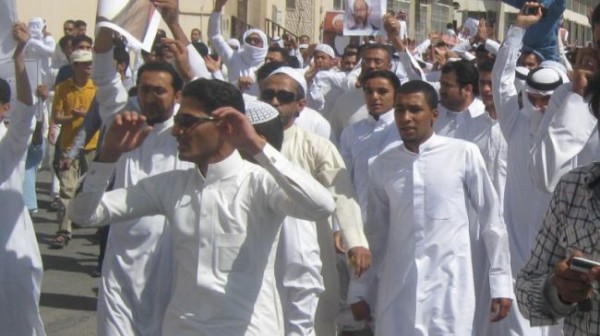 People have held fresh demonstration against the Al Saud regime in Saudi Arabia, demanding the immediate release of political prisoners.
The demonstrators took to the streets in the city of Qatif in Saudi Arabia's oil-rich Eastern Province on Saturday.
The anti-regime protestors also urged retribution for those who have attacked peaceful demonstrators in the past.
Earlier on Wednesday, a similar demonstration was also held in Qatif with people protesting against the detention of protesters.
The demonstrators chanted against the kingdom's ruling monarch and denounced the suppression of the protests in the Eastern Province.
Since February 2011, protesters have held demonstrations on an almost regular basis in Saudi Arabia, mainly in Qatif and the town of Awamiyah in Eastern Province, primarily calling for the release of all political prisoners, freedom of expression and assembly, and an end to widespread discrimination.
However, the demonstrations have turned into protests against the Al Saud regime, especially since November 2011, when security forces killed five protesters and injured many others in the province.
Amnesty International has called on Saudi authorities to stop using excessive force against the protesters.
According to Human Rights Watch, the Saudi regime "routinely represses expression critical of the government."